You are cordially invited to attend Strategic PA Network's power hour online event on Thurs, 15th December 2022 at 12:30pm.
Click HERE to register.
We invite you to log on with 3 goals for next year to discuss how we can inspire you to implement these. Supporting and empowering each other and holding ourselves accountable whether it's personal or professional, we will share with you some of the tools we use when setting goals. Collectively we will have an open discussion on what works and what doesn't work. Holding each other accountable for an amazing 2023.
We are also delighted to welcome the Strategic PA Network committee for their personal tools in this inspiring session to get you ready for the New Year.
POWER HOUR FORMAT
12:20 pm – Get 'Online' – Log on a bit earlier if you can with your favourite wrap and drink of choice ready to settle in for a 12:30pm prompt start!
12:30pm – Strategic PA Network Directors Sarah Howson and Marianne Whitlock interactive Goal Setting for 2023
1:10pm – Q&A
1:30pm – Finish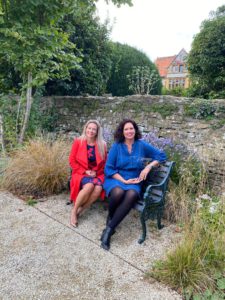 ABOUT THE NETWORK:
Strategic PA Network formally known as Bucks, Berks and Oxon PA Network (BBO PA Network) is an active professional networking group for Personal Assistants, Executive Assistants, Virtual Assistants, Administrators and Office Managers who work or live in or around the Bucks, Berks & Oxon area. We are not county specific; anyone is welcome to attend! It's about bringing together a community of Assistants where learning is at the heart of what we do. We are an all-inclusive network, who empowers each other, lifts each other up and supports each other.