STRATEGIC PA NETWORK | ONLINE POWER HOUR | DEALING WITH CONFLICT: CONFIDENCE TIPS TO EMPOWER YOU | FRI, 19TH MAY 2023
You are cordially invited to attend Strategic PA Network's online power hour event on Fri, 19th May 2023 at 12:30pm.
Click HERE to register.
Join Strategic PA Network with Jess Reed-Robbins at this eye opening and thought provoking Power Hour event.
Do you ever wish you had a tool kit to help you deal with disagreements at work?
Sadly, not every day at work is plain sailing. There may be some days you have to deal with conflict, disagreement and tricky people; this can be a daunting prospect that doesn't come naturally to everyone. Join Jess Reed-Robbins and the Strategic PA Network as we discuss tips and tricks to empower you in the workplace, giving you the confidence to have difficult conversations and the know-how to be clear, succinct and honest.
Jess Reed-Robbins | Managing Director, Certified NLP Trainer, Leadership & Management Facilitator Breakthrough Coach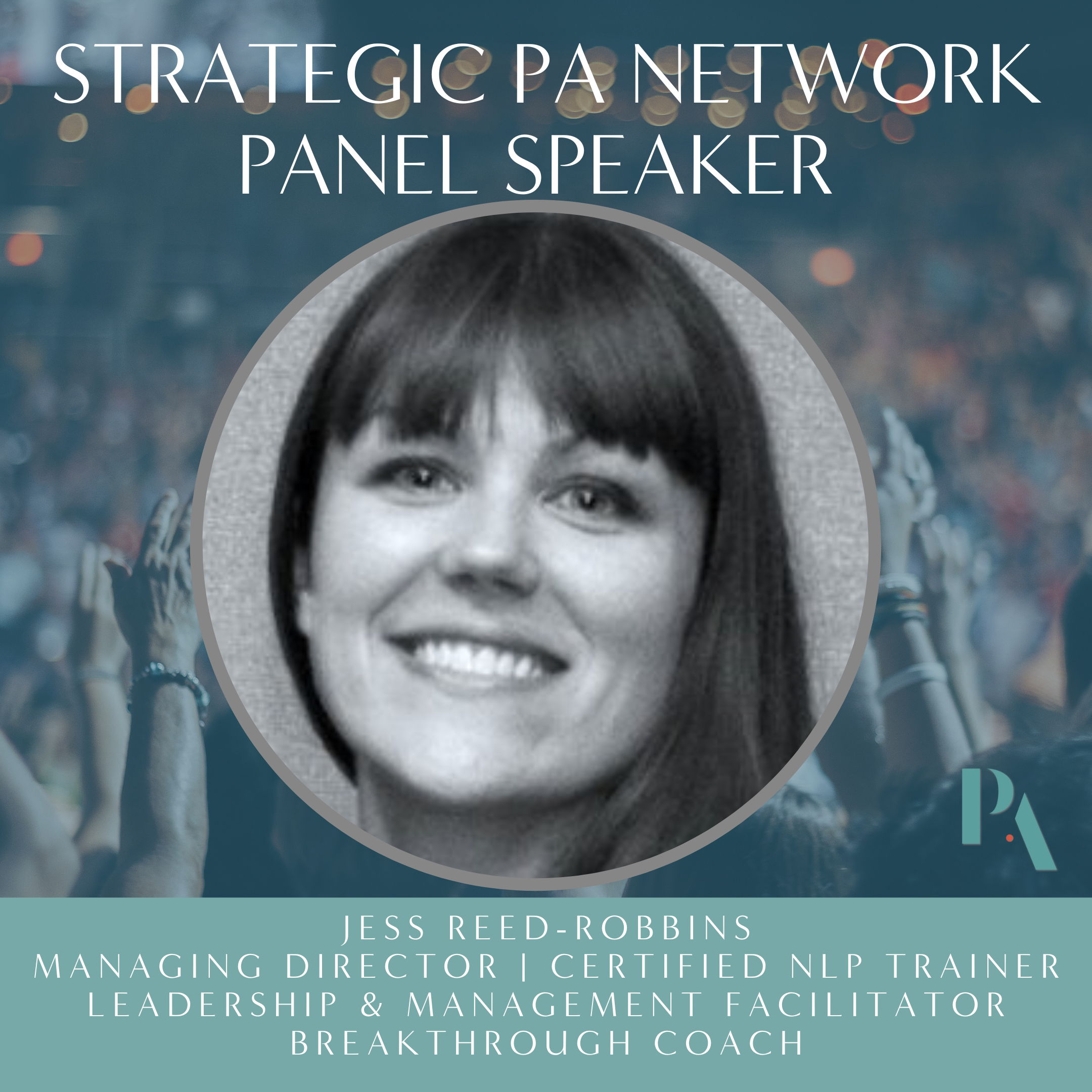 Jessica Reed-Robbins: In 2004, Jessica discovered Performance Psychology and NLP and used these powerful tools to transform herself and her life and begin a journey towards achieving every dream she had.
After achieving a Masters Degree in Mathematics with honours, at UCL and working at JPMorgan for 4 years, Jess left to follow her passion for coaching. Jessica now coaches and trains business professionals and individuals from around the world.
As a breakthrough coach, Jessica specialises in several areas: Achieving the impossible with less effort, managing and leading, conscious parenting, relationships, fertility and health & healing.
The training programmes she designs, are aimed at transforming people from the inside so that its not just new skills people are taking away, but new beliefs, values, behaviours and an improved sense of identity.
POWER HOUR FORMAT
12:25 pm – Get 'Online' – Log on a bit earlier if you can with your favourite wrap and drink of choice ready to settle in for a 12:30pm prompt start!
12:30pm – Keynote Speaker – Jess Reed-Robbins
1:10pm – Q&A led by Sarah Howson & Marianne Whitlock
1:30pm – Finish

ABOUT THE NETWORK:
Strategic PA Network formally known as Bucks, Berks and Oxon PA Network (BBO PA Network) is an active professional networking group for Personal Assistants, Executive Assistants, Virtual Assistants, Administrators and Office Managers who work or live in or around the Bucks, Berks & Oxon area. We are not county specific; anyone is welcome to attend! It's about bringing together a community of Assistants where learning is at the heart of what we do. We are an all-inclusive network, who empowers each other, lifts each other up and supports each other.