About BBO PA Network
Bucks, Berks and Oxon PA Network (BBO PA Network) is an active professional networking group for Personal Assistants, Executive Assistants, Virtual Assistants, Administrators and Office Managers who work or live in or around the BBO area.  We are not county specific – anyone is welcome to attend!
become a BBO PA network member
bbo member benefits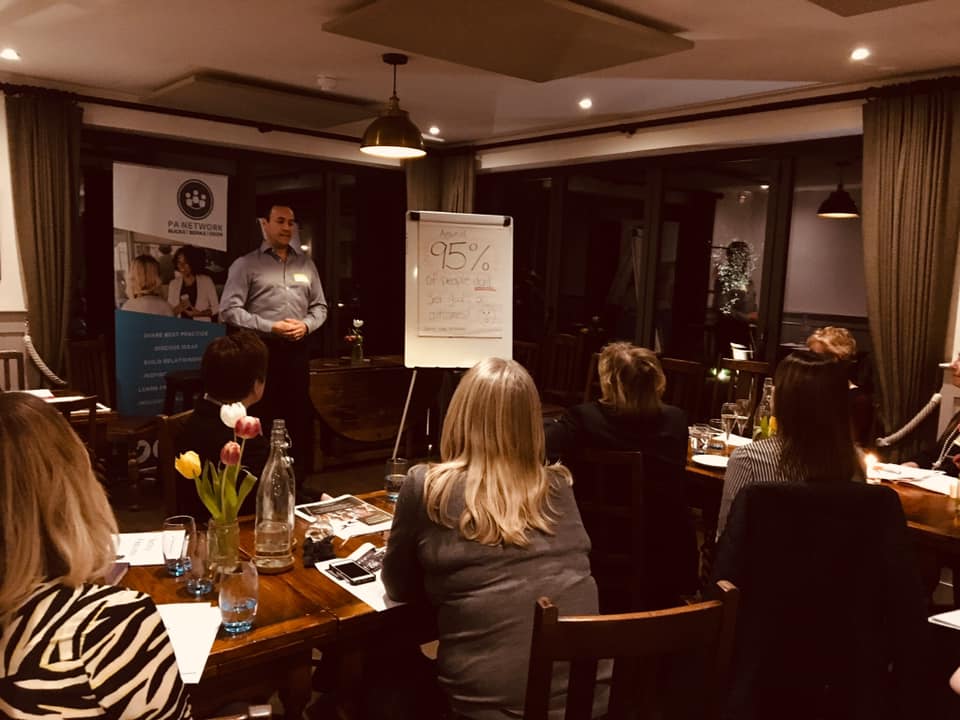 The network was established by Sarah Howson in 2015 whilst she was on maternity leave out of frustration for a lack of locally organised networking events. The network provides a friendly, safe and inclusive environment to:
The network organises events hosted at various Buckinghamshire, Berkshire and Oxfordshire venues.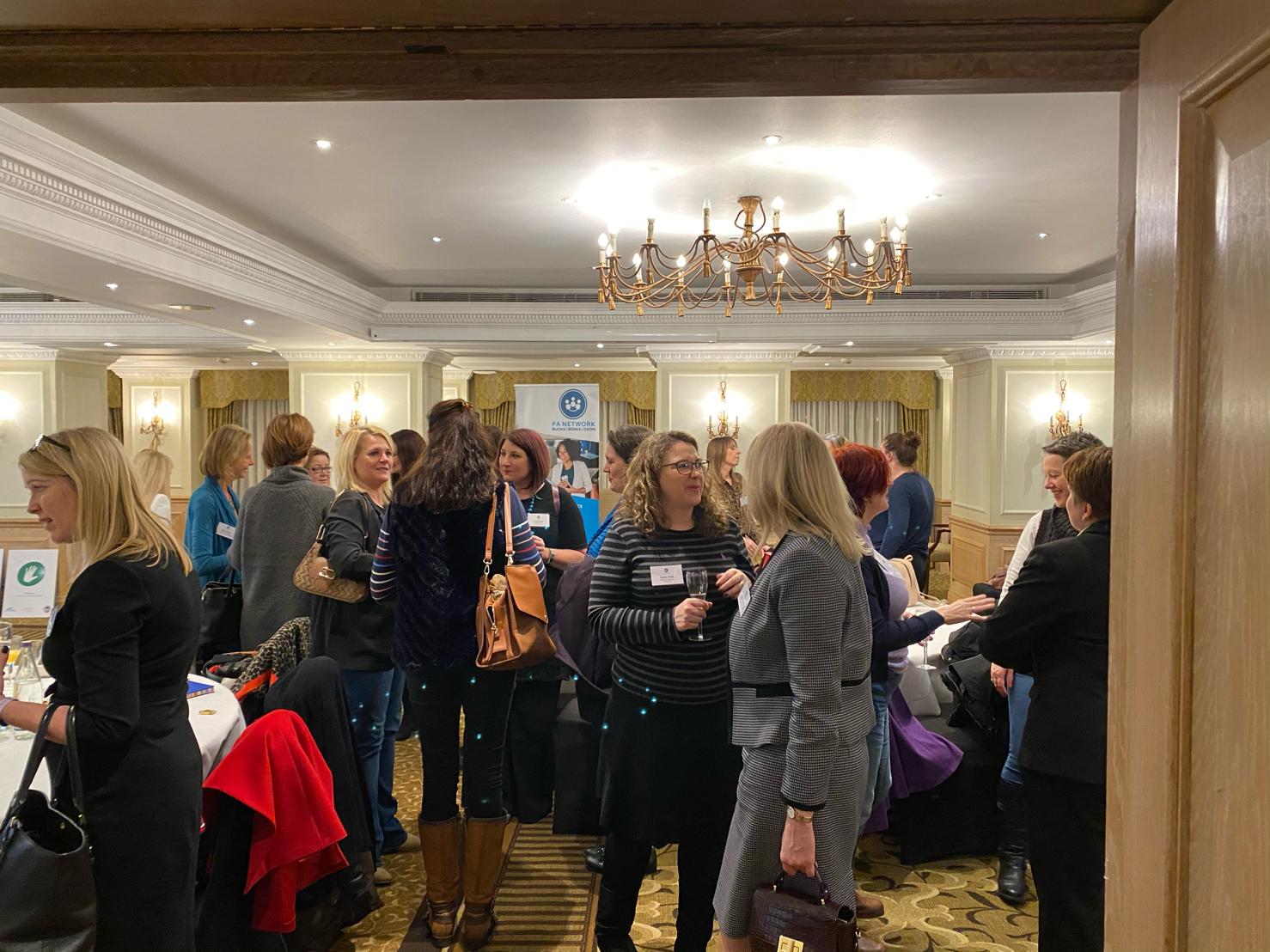 We have been fortunate enough to have some interesting and thought-provoking speakers in the past. Each networking event includes stimulating elements of learning and development. Topics covered include:
Moden Assistant: The PA as a Business Partner
Managing Up – How to Influence Effectively
Finance – An EAs Understanding
We want all members to leave our events feeling part of something and inspired!
Sarah Howson – BBO PA Network Founder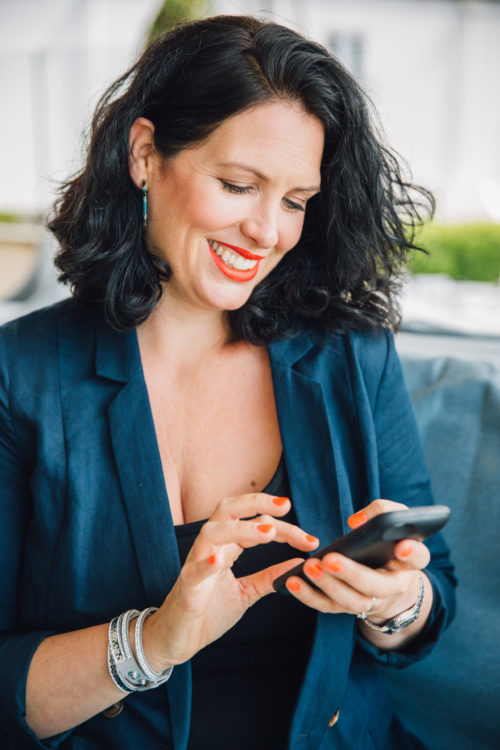 Sarah Howson is EA professional with over fifteen years of C Suite EA experience. She began her journey assisting the CEO of a small start-up semiconductor company in Buckinghamshire before moving to an international oil and gas support services company supporting both the CEO and the CFO. Over her career, she has organised international leadership conferences and managed both global trade shows and investor roadshows. She knows from experience the workload a high-level EA can manage and how effective a high performing EA can be within an organisation! Sarah changed roles in 2015 and, using all transferable skills, became an Event Project Manager working for luxury automotive brands organising high-end incentive trips.
Being an EA at any level requires meticulous planning, organisational and people skills, as well as strategic forward thinking. That's why, no matter what title she has, Sarah can use those skills and practices to develop an effective work environment built on motivation, ingenuity, understanding and teamwork.
In 2015, whilst on maternity leave, Sarah looked for a way to network, connect, and stay up-to-date in her career. However, all PA networking events seemed to be in London at the time, hours away from where she lived. To provide PAs not living in London an easier way to network, she took matters in her own hands and set up her own network. Bucks, Berks and Oxon PA Network (BBO PA Network) started out just serving the Buckinghamshire area. In 2019, it expanded to include in Berkshire and Oxfordshire at a wonderful launch event at Le Manoir Aux Quat'Saisons attended by over 70 PAs. The overwhelming support for this event demonstrates clearly how much a PA network is needed.

With all her EA experience, Sarah understands how lonely and isolating working in the Business Support field can be. That's why she's so passionate about her networking mission. She has two core goals for every event:
1) creating a safe place for connecting like-minded people together to help and support each other, and;
2) providing high quality professional events with a learning and development opportunity.
BBO PA Network events are a great place for those who are serious about being career PAs, crave to develop themselves and want to learn as much as they can, to network, meet, and discuss ideas, experiences, tips and more.
Her love of building long-lasting relationships, networking, connecting and learning new things is a constant source of inspiration for her. Her infectious passion for life and driven personality means she always has a to-do list and a few projects to keep her busy! When she's not organising, mentoring, networking or actively championing the PA industry, Sarah enjoys spending time with her two boys (5 and 2), socialising with friends and, as a proud member of the National Trust with stunning Cliveden on her doorstep, Sarah also loves to spend her time outdoors!

BBO PA Network Committee Members
Our BBO PA Network Committee Members are network ambassadors, supporters and connectors. They are very approachable and are always on hand at events to welcome you and ensure you are introduced to another member. They help make the network as welcoming as it is and play a key role in its success! This quote by Helen Keller resonates when it comes to running this network: "Alone we can do so little; together we can do so much." 
BBO PA Network Committee
Meet Our Committee Members
Kathy Soulsby
Virtual Assistant and Author of Virtually Painless
"I've always believed that building relationships is vital to being a great PA – and that includes other PAs. As a PA I was usually the only one in a business and it can be quite lonely. As a VA it really is only me so again, the opportunity to meet like-minded professionals is invaluable.  I find the events helpful and informative and have many amazing people that I would never have met without the network and I've learnt so much from the speakers we've had."
Danni Williams
Executive Assistant at Mercedes-AMG Petronas Formula One Team
"Working as a PA, EA or VA you have to be self-sufficient a majority of the time and it is not often you work as part of a team. Joining the BBO PA Network feels like joining my own team, a group of like-minded, driven individuals who encourage, support and push one another. The network provides development opportunities businesses cannot always provide their support staff. It also, in an inclusive environment gives you the opportunity to network with peers, companies, and speakers with whom you wouldn't necessarily get the chance to meet!"
Suzanne Vjestica-Brown
Executive Assistant at Theolytics Limited, Co-Director Of On-Point Roofing and Owner of Hex Oxford.
"A great belief of mine is that you can learn something from everyone you meet. I love information sharing and a collaborative approach especially when it comes to my passion for the world of all things administration and organisation. I am so happy to be part of the BBO PA Network Team and looking forward to seeing how we can all help each other grow, connect and take the various roles we have to the next level whether that be professionally or in our personal lives."
Samina Azam
Executive Assistant to VP Talent Acquisition, Management & Development at Coca-Cola European Partners
"I have supported Senior Executives at Corporate level, in Corporate organisations for many years. I have also worked in the charity, education and social healthcare sector. I am an ambassador for every element of learning and development. Through international public speaking and networking, I am able to reach like-minded peers and fellow students. I am honoured to be part of this committee – a space where we can connect, network, grow and make a difference."
Karen Harris
Executive Assistant at TechData
"I've joined the PA network to meet people within similar job roles so we can cross references ideas, share our experiences and support each other along the journey. I also wanted to development myself personally by listening to speakers and learning from seminars from different companies and businesses as well as increasing my network of friends and fellow EAs.  Being able to view new local venues at the same time is a bonus!"
Claire Ennion
Virtual Assistant at Whitehouse Lifestyle
"Not one person knows everything, by being part of a like minded group of people who can share their experiences and skills is invaluable. It is a fantastic way of meeting individuals with similar skill sets but having knowledge within different sectors. I am very excited to be able to join and learn from others and share my knowledge also. My background has always been within the IT industry but since setting up as a virtual assistant this has led me down the charity sector as well. I am excited to be able to join this committee and be part of something exciting."
If you would like to join our Committee, become a formal supporter of the network and help out at our events, please drop Sarah Howson an email
sarah.howson@bbopanetwork.co.uk
Lucy Brazier - CEO of Marcham Publishing & Matthew Want - EA to the CEO of Marcham Publishing
The BBO PA Network connects Assistants across Bucks, Berks & Oxon, encouraging them to strive for excellence and share best practice through a series of exceptional events, social media and a newsletter.
The network never fails to provide information that is both inspirational and educational. We have had the pleasure to be involved with several of their events around Buckinghamshire.
Off the back of the excellent work that Sarah Howson and her team have done, many other networks have sprung up across the UK, and thousands of Assistants can take part in training and development opportunities – many for the first time. The BBO PA Network has become a robust model for other networks and works with many of them to form a more extensive network across the UK.
There is no doubt that businesses across the UK are benefiting from the vision and drive of the BBO PA Network. They are a pleasure to work with, and we are proud to have been part of their journey.
Don't miss out
sign up to our future events mailing list
Get in Touch
If you have any questions about the network or you are a potential venue, speaker, supplier or sponsor – we would love to hear from you!