Strategic PA Network Trusted Supplier Partners
Strategic PA Network connects PAs with network supporters, suppliers and hand-picked, relevant network sponsors. The Strategic PA Network Trusted Partner Directory is our 'little black book' of highly commended contacts. This is your go-to collection of suppliers to save you time searching – we've done the hard work for you! This is OUR network, a place where we can collaborate and help each other by sharing contacts we know, trust and have great relationships with.
Recommend a Trusted Strategic PA Partner to the Network
Apply to Become a Strategic PA Trusted Partner
Having a trusted list of partners is invaluable to Personal Assistants in all industries in all locations. A partner could be an event speaker or a venue, product, service or sponsor that is relevant to and will benefit the network in some way. All partners must meet our selection criteria.
Below you will find our comprehensive directory. If you contact anyone in the directory please quote STRATEGIC PA NETWORK to help spread the word and bring more benefits to more PAs and partners.

Communications & Live Events Experts Specialising in Virtual Events
New event agency, togather, launched in October 2020, specifically to cater to remote working communities in the pandemic. An expert creative team of event and marketing professionals, they bring teams back together to reconnect, through extraordinary on and offline moments, transforming passive events into rewarding, participative experiences.
International creative experience of parent agency be-good informs the togather approach. They have been producing game-changing, award-winning events for over 15 years.
Businesses are missing out on the energy and productivity powered by bringing their people together. Teams have adapted to the latest practical, virtual tools to support homeworking, but are missing out on moments for meaningful connections. The "always on" work culture needs to be balanced with human interaction to nurture team bonding and motivation. 
togather has a passion for reconnecting and motivating remote working teams.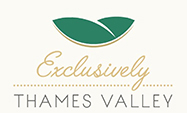 Your Local Venue Find Experts – Exclusively Thames Valley
There's no shortage of information out there – but busy people don't have time to sift through hundreds of websites to find what they need. That's where ETV comes in.
We've partnered with the region's best venues and activity suppliers to offer you a one-stop shop for everything you need. Exclusively Thames Valley offers the best of the region in terms of 4- and 5-star accommodation, historic and unique venues and activity ideas for your corporate group events.
We have a team supporting the site who can help with any enquiries for corporate hospitality, team-building events, incentives, conferences and meetings of all sizes. Why spend time calling hundreds of venues for your event when we can do it all for you, offering a single proposal with available venues.
A free service from your local experts!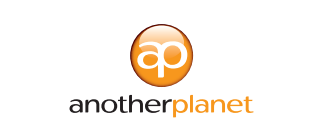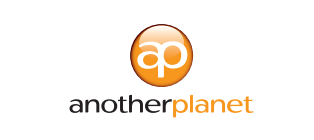 Bespoke Promotional Merchandise Supplier
Another Planet is an award winning supplier of promotional merchandise (a.k.a. Swag), which can be any product that carries your company logo – from mugs to mints, bags to bottles, tech to t-shirts and a whole lot more.
Our clients enjoy a friendly welcome and a genuinely connected service, centred on our desire to develop lasting business relationships. We'll be a key member of your team without the cost, with a detailed knowledge of your business and wider marketing objectives, and a passion to facilitate the success of both.
If you know what swag you want, we'll be happy to quote, but if you don't know then even better as we will put together a tailored proposal for items relevant to your project, target audience and budget.
Please contact Angela and let us show you why we have been awarded "Distributor of the Year (top 25)" in the UK for three years running.

Leading Edge Personal & Organisational Development Coaching & Training
Formed in 2007, Your Excellency Limited are immensely proud of their portfolio of learning and development offerings.  These include accredited IQ/IAM PA qualifications, elite team development programmes and coaching.  They believe in fun, down-to earth learning that provides instantly useable skills to help "create the difference that makes the difference".
Lindsay is a former EA with first-hand knowledge and experience of the administrative profession. Lindsay is a multi-award winning Author, Trainer and Coach. She understands the diversity and challenges of the role and introduces new learning with energy and passion. Lindsay has spoken at several BBO PA Network events including our launch event at Le Manoir Aux Quat'Saisons. She is a huge supporter of the network and is genuinely loved by all who are fortunate enough to hear her speak. Lindsay's spectacular energy, inclusive and interactive sessions as well her passion to impart knowledge is second to none and appreciated by everyone in the PA industry. We highly recommend Lindsay and look forward to welcoming her back at any opportunity, we will continue to work with her.
View Your Excellency Ltd's  "Menu of Learning" HERE to find out how they can support your learning & development or to view Lindsay's book, 'A-Z Pearls of Wisdom for Executive PAs', click HERE.

Handpicked Entertainment Acts
ELLE Entertainment is a perfectly small, boutique agency with a big heart, passionately providing handpicked entertainment acts that wow. They only recommend acts that they know and trust to deliver exceptional service, and they love helping clients who are looking to build a trusting partnership!
ELLE Entertainment has been in the industry for nearly 20 years and knows how important it is to conjure the perfect ambience for your event. Rather than leaving you to trawl through their website, searching for acts you don't know, they love actually talking with clients to find out what you want to create, then they go away and recommend the best acts to suit! They want to save you time and money, and ensure your credible reputation by booking great entertainment.
Ella is more than happy for you to get in touch with her for a chat or to arrange a cuppa. Call 0333 355 3619 or email ella@elleentertainment.com. If you'd like to be kept up-to-date with their monthly entertainment tips and ideas for the season ahead, sign up to their blog at: www.elleentertainment.com/blog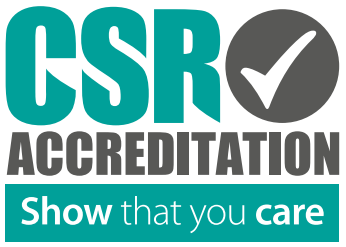 Being Better, Becoming Better – Corporate Social Responsibility Accreditation 
CSR Accreditation – Showing what good looks like
It is now more important than ever to show that we are doing everything we can to improve the world we live in for future generations, not only by reducing the negative impact we have on the environment, but by building a better and cohesive society. It's amazing what we are already doing that we don't talk about. CSR-A provides the perfect opportunity to tell your positive story.
What is CSR Accreditation
CSR Accreditation is a great way to pull together what you are already doing with regard to CSR. It helps you easily report on your organisations sustainable and community engagement. The Accreditation application process provides a simple and straight forward template where you can record activity against the CSR Four Pillars of environment, workplace, community and philanthropy. Each CSR Pillar is designed to help you audit and impact report on areas such as energy performance, recycling, staff engagement, health and well-being, community engagement and supporting local and national charities.
Doing Good is Good Business
This audit then becomes an invaluable CSR, CR, ESG policy which you can use to show all your audiences that you are a caring and responsible organisation. The CSR Accreditation Mark can be displayed on your website, in your reception and throughout your literature, proudly showing that your organisation has been independently recognised for its CSR endeavours.
Become a Strategic PA Network Partner
Our GDPR-compliant database comprises more than 1,000 PAs, EAs and administrative staff from over 500 businesses across Bucks, Berks and Oxon – this list is growing every day. We also have an active LinkedIn community with over 7,500 EAs, PAs, VAs and administrative professionals.
To become a partner you must meet two key criteria:
You must attend a face-to-face meeting with the network founder
You must provide three references from PAs who have recently used your service and are happy to be contacted by the network founder
We primarily support local businesses – London, South East, Bucks, Berks and Oxon – however we may also include suitable businesses outside this area. Our aim is to find the best of the best. Reliability, outstanding customer service and a focus on relationship building are paramount.
Our Networking Events
We organise a number of networking events, giving advertisers the option to meet influential PAs and EAs. These events are ideal for those looking to showcase a venue or product. There is also an opportunity to buy advertising space in our newsletters and event reminders. If you'd like to target a specific demographic or tailor an event for a specific audience, particularly small, intimate experiences, please contact us.
Are you a Potential Networking Event Venue?
Our events are always well attended and very successful. Previous venues include Le Manoir aux Quat'Saisons, The Bottle & Glass Inn, Macdonald Compleat Angler, Macdonald Bear, Stoke Park, Hotel du Vin and the Crazy Bear Group to name but a few. Contact us if you'd like to host one of our events.
Are you looking to tell PAs (and the businesses they work for) about a new product, service, promotion or competition?  We send regular email updates to our database featuring news on our latest events, new openings, special offers and competitions. Our newsletters have excellent open and click-through rates. Contact us to learn more.
Get in Touch
If you have any questions about the network or you are a potential venue, speaker, supplier or sponsor – we would love to hear from you!