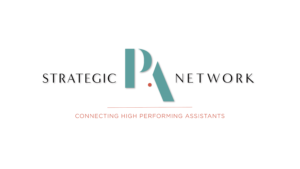 NEWS RELEASE: FOR IMMEDIATE RELEASE
BBO (BUCKS, BERKS & OXON) PA NETWORK
05 October 2022
BBO PA Network announces a name change to Strategic PA Network.
BBO PA Network changes its name to reflects its organic growth outside of Buckinghamshire, Berkshire and Oxfordshire.
Buckinghamshire, UK. BBO PA Network, a professional network and community for Personal Assistants, Executive Assistants, Office Managers and Business Support professionals, announced today that it will be rebranding and changing the name of the network to Strategic PA Network. The rebrand to Strategic PA Network is exciting and with recent event being organised outside of the Bucks, Berks, and Oxon regions one thing that Covid taught us is that geographical boundaries need not exist.  
 The network was founded in 2015 by Sarah Howson whilst she was on parental leave as a place for Personal Assistants and Executive Assistants to meet, support and inspire each other in the Bucks, Berks, and Oxon area. The network will change its name to Strategic PA Network as well as release a new logo and website redesign. 
"Being passionate about the Business Support profession and bringing together a community of professional Assistants is what we love doing. A platform to learn, develop, share best practice, and support one another. BBO PA Network has held incredible events at wonderful venues covering a complete range of topics. Assistants are often left off the L&D training ladder. We very much see our network as hub for learning, a safe space to be open, which in a role that is often quite isolated, is very much welcomed. We are excited for the transition and cannot wait to see what the future holds." Sarah Howson, Network Founder & Marianne Whitlock, Network Director 
Contact: Sarah Howson, s.howson@strategicparecruitment.com / 01494 911 955