Take 5 minutes to engage with The Light, Banbury's Sales and Events Manager Lauren Stephenson…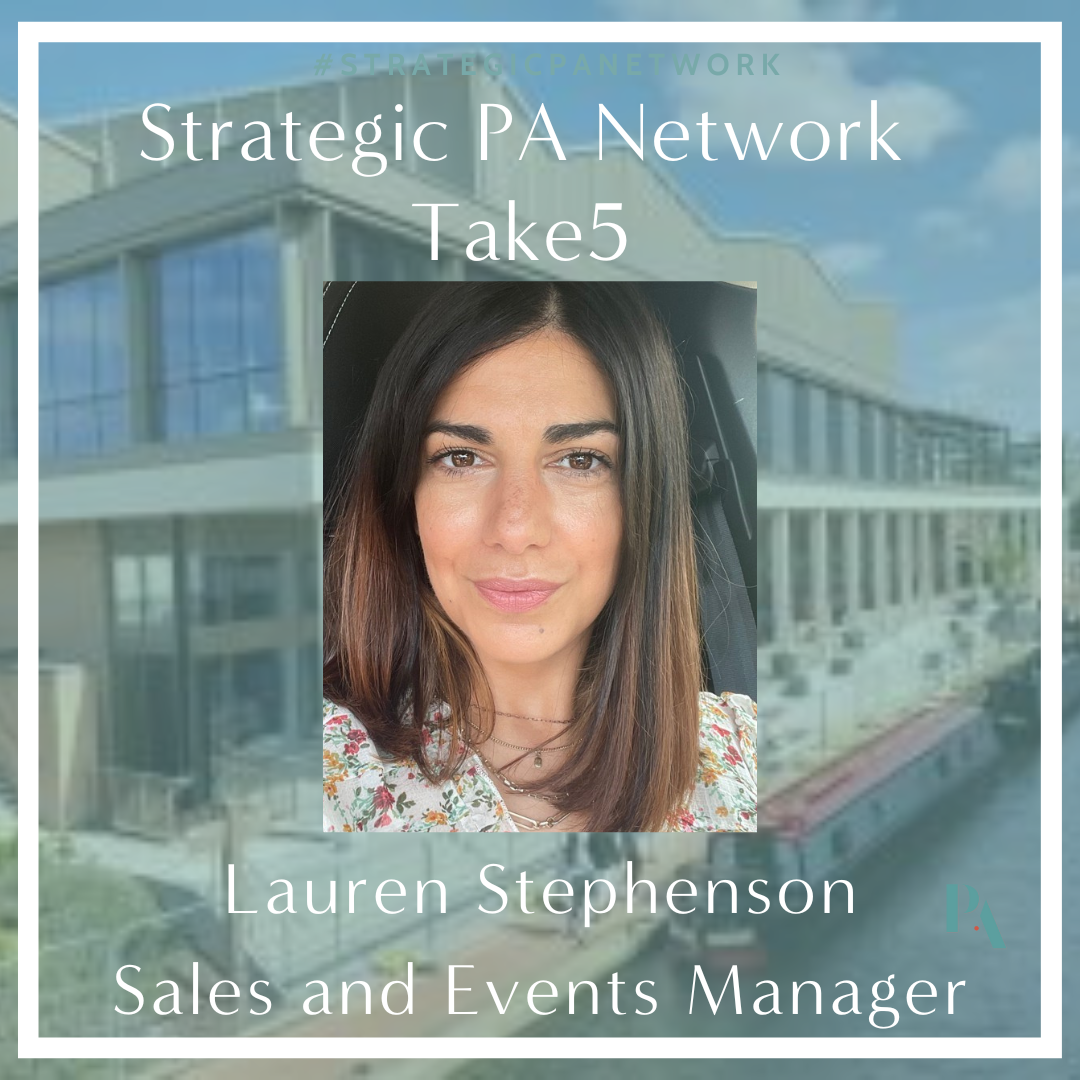 Lauren Stephenson | Sales and Events Manager | The Light, Banbury
"I have worked in the meetings and events industry for over 12 years and have been lucky enough to work across the majority of international hotel brands including IHG, Marriott and Accor. A year ago I felt like I needed a change and joined this amazing brand new venue, The Light Banbury. My role now is so versatile as we have such a large offering and I learn new things everyday which include the ever changing film industry, the world of restaurants and the exploding leisure industry. I also get to pass on my passion for delivering first class events to the team and am lucky enough to work with and meet some really fabulous people on a day to day basis. I love what I do and what we have to offer and look forward to putting our venue firmly on the map".
Tell us about your current role?
I'm currently Sales and Events Manager at The Light Banbury. I raise awareness of our venue and all we have to offer which is a huge task in itself. Connecting with local and national corporates and organising events from 10  to 350 on a daily basis. 
Describe yourself in 5 words?
Passionate, Friendly, Enthusiastic, Loyal and Informal 
Tell us more about The Light, Banbury…
The Light Banbury is conveniently located just a 3 minute drive from Junction 13 of the M40 and 5 minute walk from Banbury train station. We specialise in corporate hospitality and pride ourselves on delivering 1st class events in some truly unique event spaces. Our 7 premium cinema screens can accommodate up to 148 and lend themselves perfectly to any conference, product launch or presentations. The cinema auditoria gives your delegates that immersive experience and ensures that they stay engaged throughout the event. We also offer smaller meetings space and have an eclectic boardroom that can seat up to 20. The room offers video conferencing as standard. What really sets apart from the rest is that we offer everything under one roof due to our extensive leisure offering which is perfect for team building events and includes Bowling, Virtual Darts, Karaoke room and  Mini Golf meaning your delegates really will have an experience to remember. 
What are the meeting rooms like? Is there natural daylight?
Our floor to ceiling window lined cinema foyer over looking the canal is great for refreshment breaks and any networking opportunities. This also continues in to our board room.
Please share with us information on dining options…
The Light has 2 separate dining experiences both unique in themselves. Our rooftop Restaurant and Terrace, The Green House offers the most stunning of back drops and transports you to the Mediterranean with our Olive Tree lined Terrace perfect for drinks receptions. The restaurant has a retractable roof meaning you can bring the outside in on those glorious sunny days. Our menu has been redeveloped by our talented head chef and offers delicious home made dishes. He loves to be creative so is more than happy to discuss and design bespoke menus with you for your event. For something less formal we have our retro Lower Decks bar which goes hand in hand with our leisure offering. Freshly made pizzas and burgers are served throughout the day and can be delivered to your lane or ochey! 
Are there any private dining options?
Our private dining room accommodates up to 20 guests as part of the Green House. We have group menus with dishes that have been chosen by our Head Chef or he is happy to create bespoke menus to your choice.  
What charities do you support? Any upcoming fundraisers you would like to make our Strategic PA Network community aware of?
I have a passion for working in the local community and chose a local charity to us BHYP Banbury Young Homeless Project as I thought it would really connect with our predominantly young team and would engage with them to really want to connect with people their age and go out and fundraise for them. 
What would you say to someone who has never been to a networking event before?
Relax! The majority of the people in the room are feeling the exact same as you. Find out if the person you are speaking to has done networking before, say its your first time and go from there, you could pick up some good tips to take forward with you.  
What is your favourite saying or quote and who is it by?
You do you!
How do you 'switch off' from the role? What tips would you give to someone who struggles?
I love going to the gym, turning my phone off and just putting some music on and going for it. Always make time for yourself, disconnect and shut out the noise even if its just for 30 mins a day, don't lose yourself with the every day.  
SPECIAL OFFER FOR STRATEGIC PA NETWORK MEMBERS
Lauren has offered our Strategic PA Network of Business Support Professionals a discounted rate of £50.00 (down from £60.00) on a cinema DDR package. New enquiries only and bookings to be made by 31st July with event to have happened prior to 30th November 2023.
Package Includes…
Meeting in premium cinema auditoria
3 x Servings of Tea, Coffee, Pastries/ Biscuits/ Popcorn
2 Course Lunch served in our Green House restaurant
Cinema Screen
Lecturn
PA System – surround sound
Abiltity to stream from laptop from HDMI or convert files
Wifi
Car parking capped at £2.00 per day
Thank you so much for your time Lauren, for those who'd like to connect with Lauren and find out more about The Light, Banbury; Lauren's direct email address is lauren.stephenson@thelight.co.uk and her LinkedIn details are HERE.