We love hearing from our members and why they enjoy coming to our network events. We are an all inclusive professional networking group, we empower each other, lift each other up and support each other! The importance of networking in what can sometimes be a rather lonely role has been proven time and time again. Having an Assistant community you can rely on can be so rewarding. We are honoured and humbled to hear Claire Garner's feedback and want to share it with you…
STRATEGIC PA NETWORK | TESTIMONY | CLAIRE GARNER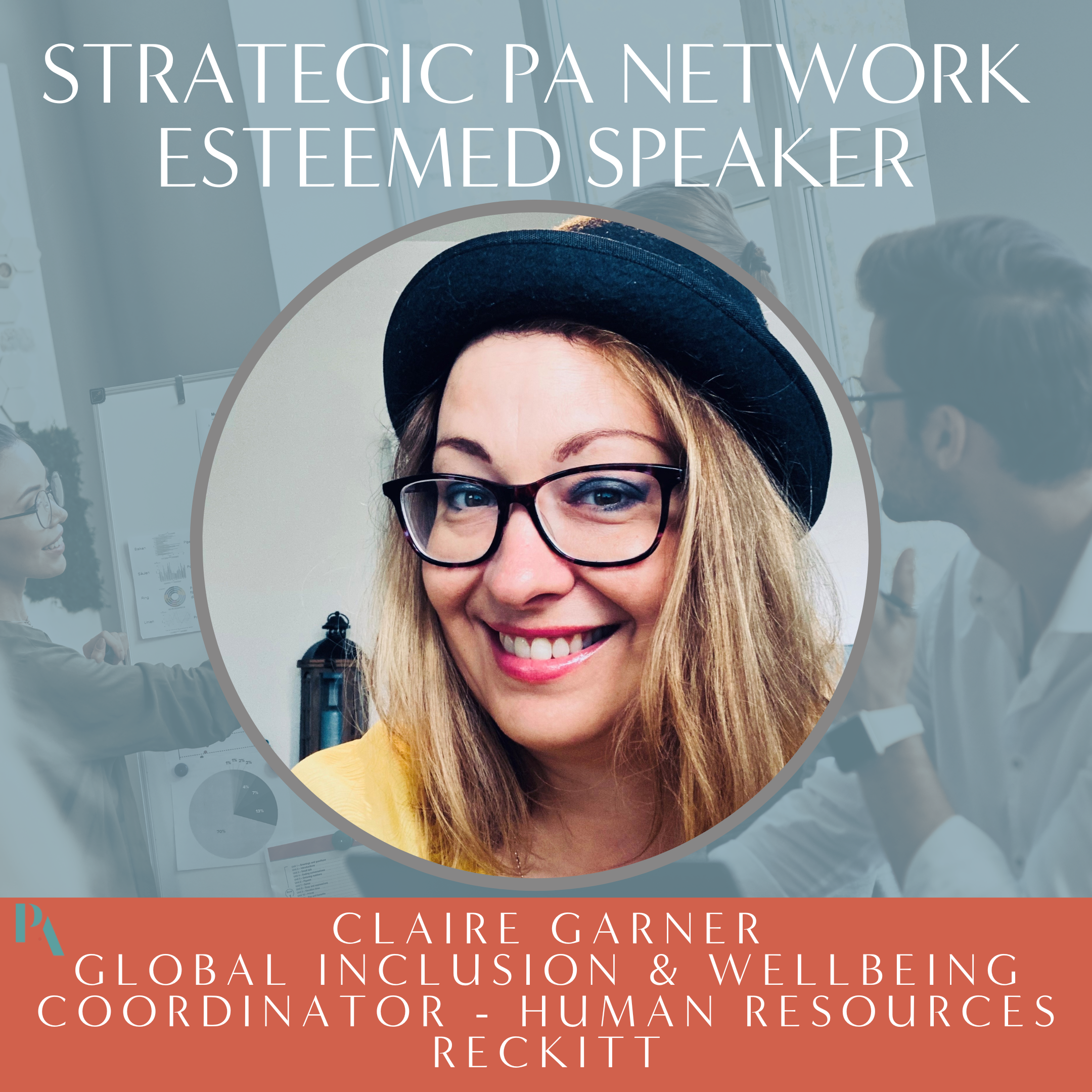 "I first met Sarah years ago, for a job interview as an EA.
I didn't pursue the opportunity, but we stayed connected, due to our experience and passion for all things 'Exec Assistant'.
We met for coffee a few times to discuss the current climate, and how we can all help each other, and Sarah's passion was palpable.
I joined the network initially to support Sarah, but over the past 5 years, I have gained so much from it.
Apart from meeting likeminded people and having the opportunity to share stories, find common ground and bounce ideas, each event has some amazing learning opportunities, with experienced and inspirational guest speakers. A highlight for me is Paul Pennant from Todays PA, and all his magical Microsoft tips that literally change your life!
It is also a real boost to spend a night talking about and celebrate our amazingness! Being an EA is rewarding but very hard work, and its nice to remind yourself with others, just how special and valued we are.
In 2020 I was nominated for an award as part of the annual awards, and I cannot thank Sarah and the team enough for organising this superb event. Not only was it a great night, with exceptional keynote speakers, but I won! And this award, and the support and learning opportunities I've receive from the group along the way, has helped me to get my dream job, which I started in this month, of Global Inclusion and Wellbeing Coordinator – Human Resources.
If you have a thirst for learning, growing, connecting, celebrating and laughing, this is the network for you."
Thank you so much for your testimony Claire, for those who'd like to connect with Claire – please do HERE!