STRATEGIC PA NETWORK | ONLINE EVENING | THURS, 9TH MARCH 2023 | DIVERSITY & INCLUSION: EXPERIENCES SHARED 
You are cordially invited to attend Strategic PA Network's online evening event on Thurs, 9th March 2023 at 7.30pm
Join Winnie King, Executive Assistant to the Deputy Director and Director of Engineering for MaceDragos and winner of the 2021 Diversity & Inclusion BBO PA Network Award, and our esteemed panel of Assistants for an important discussion covering topics such as mental health, parenting, social mobility and cultural diversity. Our Executive Assistant panel will share their personal experiences and learnings.
Click HERE to register for this event. If you are already a Strategic PA Network Member you will be automatically sent the session details.
Winnie King | Executive Assistant to the Deputy Director and Director of Engineering for MaceDragos, Joint Venture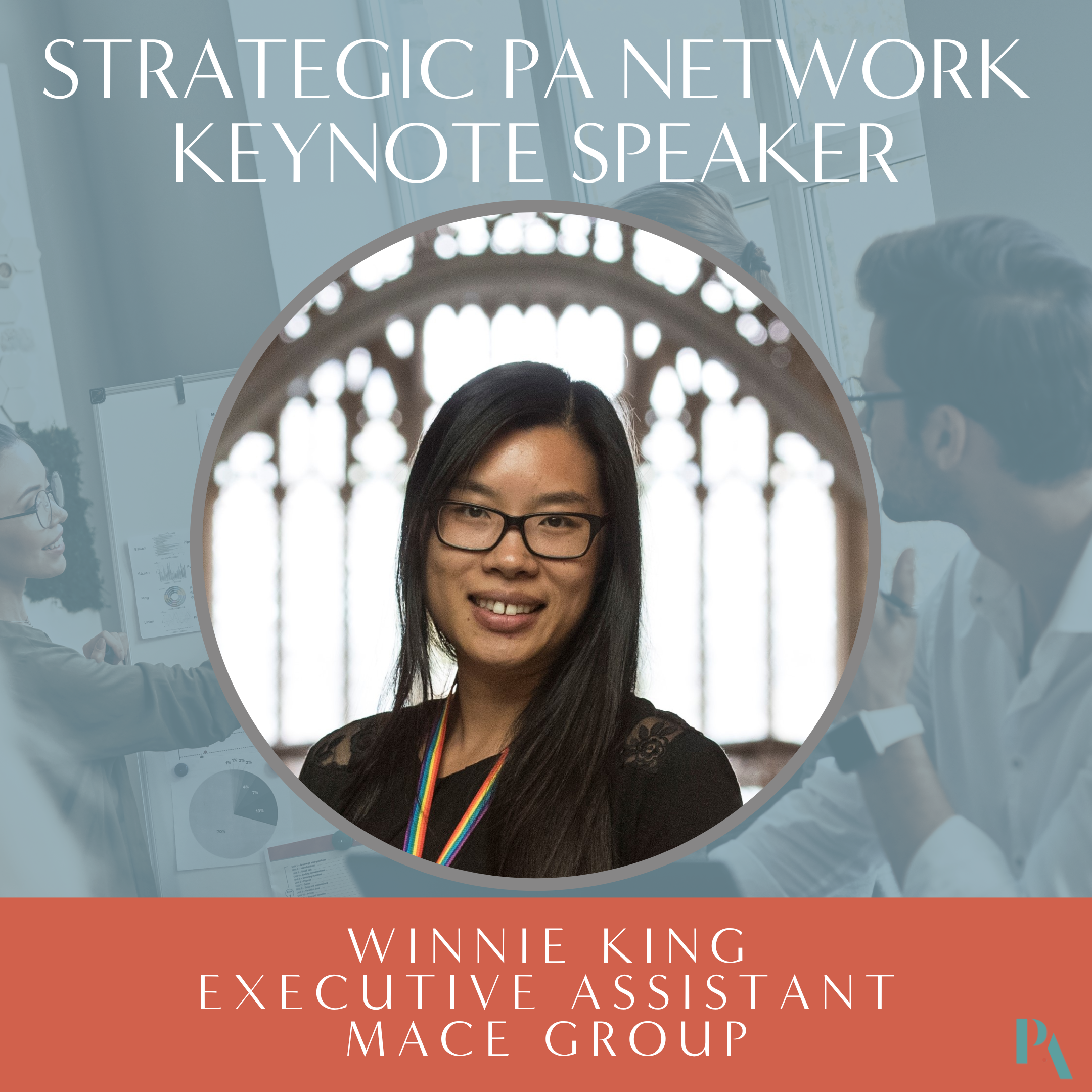 In 2016, Winnie was the Personal Assistant to the first ever appointed Director General of the House of Commons. Winnie founded and chaired the first Parliamentary Administrative Support Network created in 2017 and was also a committee member of the PA SW1 Network in London. Winnie started her parliamentary career as an Assistant in 2009 and prior to this, she worked for her local Education Authority with the Early Years Special Education Needs Team.
In 2021, Winnie joined forces with Samina Azam and together they created an emotional intelligence series 'Penny for your Thoughts' which has just finished its second year of monthly held virtual sessions. Winnie is currently working with Mace Group working on the HS2 Team Euston Project which is the largest infrastructure project in Europe.
"Diversity and Inclusion has always been important to me throughout my career, I have always joined a workplace equality network wherever I have worked and now I have set up and am running my own LGBT+ network for the project I am currently working on. I believe that having a diverse team creates a better working environment where you can share different experiences and learnings. There should be an equality of opportunity for everyone to be able achieve their life and work goals. We should encourage everyone we work with to be their authentic selves and ensure that everyone feels included in any aspect of their work."
OUR ESTEEMED PANEL:
Kirsty Laurenson-Gore | Company Secretary and Office Manager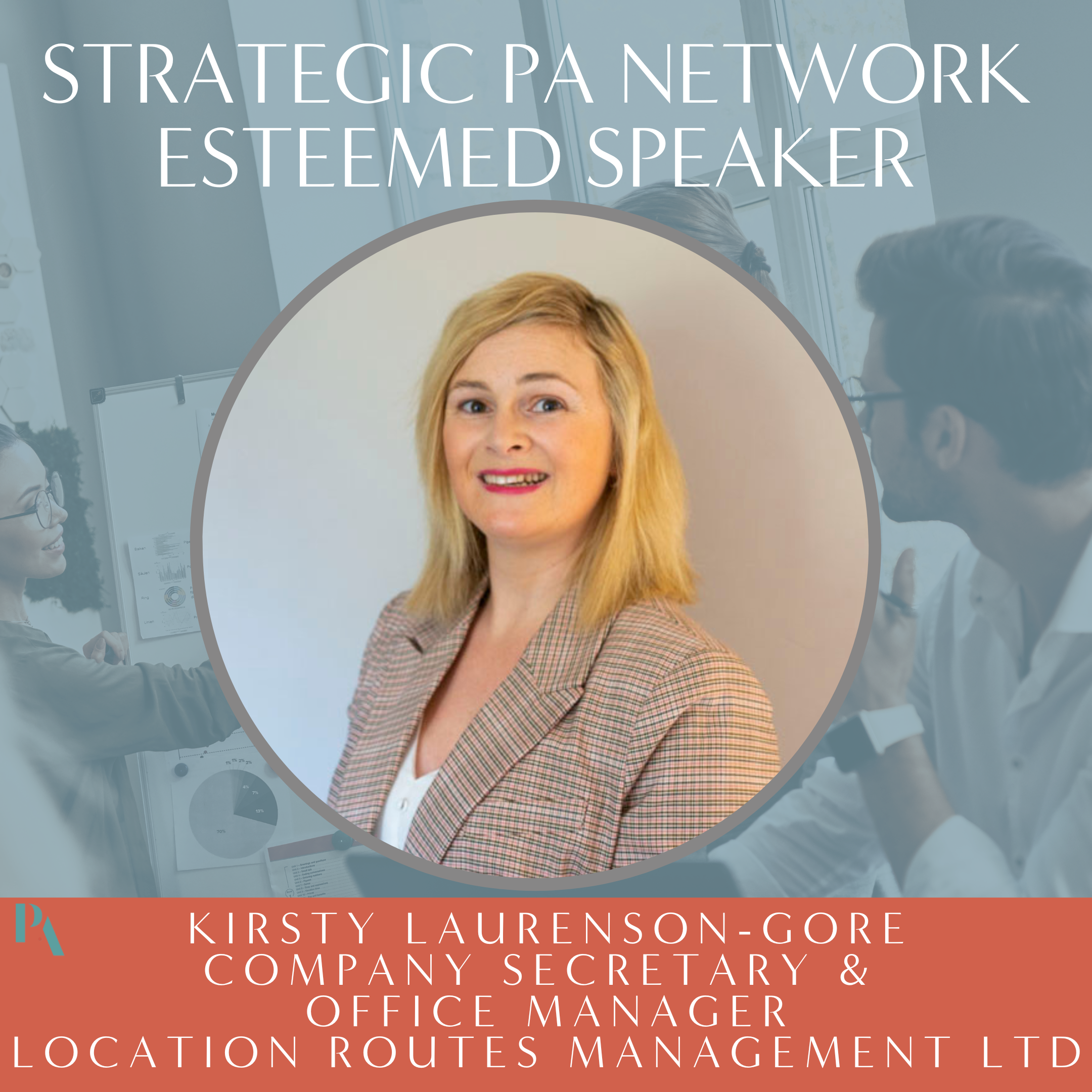 Following her passion for Photography, Kirsty graduated with a First-Class Honours Degree in Photography from University of West London. Kirsty pursued freelancing as a photographer for a number of years before working as an Executive Assistant, a Social Media Assistant and also as a Company Secretary for her husband's new Film & TV Service company. Kirsty is currently on Maternity leave after welcoming baby Eleanor in the world in mid-December. Kirsty is passionate about advocating for people with a disability. She will share with you experiences that come along with working as an EA with cerebral palsy.
CLAIRE GARNER  | Global Inclusion and Wellbeing Coordinator – Human Resources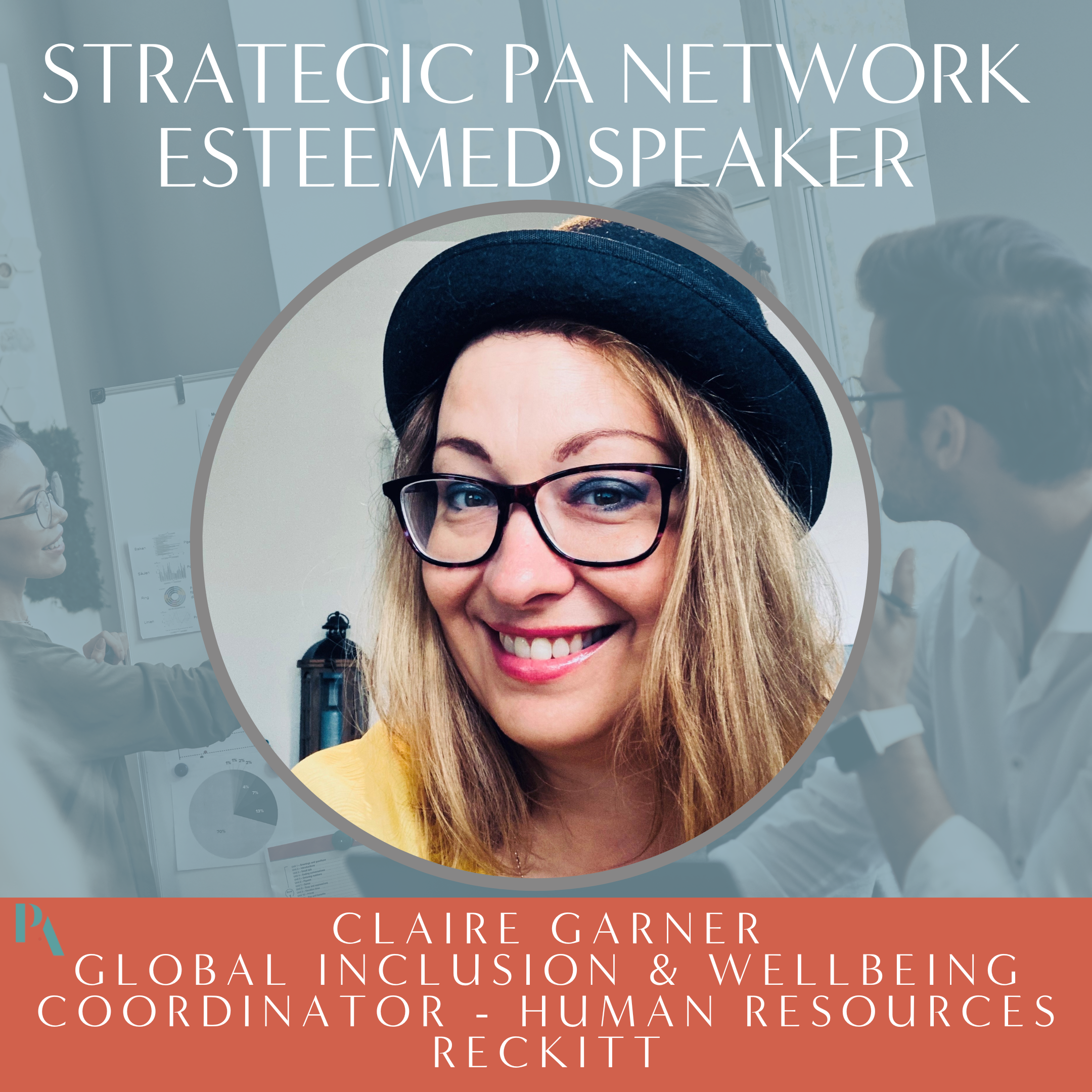 "I started a new role in January, my dream role at Reckitt! Having spent just over 2 years as an EA in HR, I was lucky enough to have a role that enabled me to lead and be part of some amazing projects.  I supported the HR and functional Directors and the HR team with many projects and initiatives, such as induction, parental leave and sending comms to the business and our people with key messages, updates and some fun stuff. I live with my husband, and beloved puppy Ruddwyn, a Poochon and love to walk, cook and help others, when I can. I am now delighted to have been able to turn my passions into my next career move as Global Inclusion and Wellbeing Coordinator! In this role I am accountable for managing and organising the overall Inclusion operational plan, create and engage Reckitt with our Inclusion Projects and events. I will project manage the overall team operational plan, working closely with the Global Head of Inclusion and Global Head of Wellbeing to engage our people and raise the bar on our culture."
EVENT FORMAT:
7.25pm: Get 'Online' – Log on and get settled ready for a 7.30pm start, make sure you have your drink of choice in your favourite mug/glass!
7.30pm: Welcome and Introduction by Sarah Howson & Marianne Whitlock, Strategic PA Network
7.40pm – 8.00pm: Our Keynote: Winnie King
8.00pm: Strategic PA Network Q&A and Open Discussion
8.45pm: Finish / 'After Show Catch Up' / Informal Networking – for those who would like to stay on and have a catch up!
ABOUT THE NETWORK:
Strategic PA Network, formally known as Bucks, Berks and Oxon PA Network (BBO PA Network), is an active professional networking group for Personal Assistants, Executive Assistants, Virtual Assistants, Administrators and Office Managers who work or live in or around the Bucks, Berks & Oxon area. We are not county specific; anyone is welcome to attend! It's about bringing together a community of Assistants where learning is at the heart of what we do. We are an all-inclusive network, who empowers each other, lifts each other up and supports each other. 
If you are interested in becoming a Strategic PA Network Member, please get in touch by emailing hello@strategicpanetwork.com – we'd be delighted to help you.