CV & INTERVIEW INTERACTIVE WORKSHOP WITH STRATEGIC PA RECRUITMENT
You are cordially invited to attend Strategic PA Recruitment's online event on Thurs, 8th December 2022 at 12:30pm.
Click Here to register.
An opportunity to ask questions and explore CV and interview tips in a safe place. Both elements are such an important part of your job search and keeping your personal brand up to date.
Using their experience Sarah Howson and Marianne Whitlock would love to share their views and discuss openly their thoughts on both topics.
During your registration to this event you will have the opportunity to ask specific questions and send your CV in advance so that Sarah and Marianne can review.
FORMAT
12:20 pm – Get 'Online' – Log on a bit earlier if you can with your favourite wrap and drink of choice ready to settle in for a 12:30pm prompt start!
12:30pm – Strategic PA Recruitment Directors Sarah Howson and Marianne Whitlock interactive CV & Interview Workshop
1:10pm – Q&A
1:30pm – Finish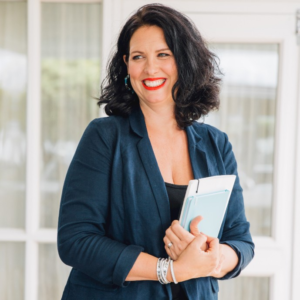 SARAH HOWSON
FOUNDER & DIRECTOR AT STRATEGIC PA RECRUITMENT & PA NETWORK FOUNDER
Sarah is a PA/EA professional with over twenty years of C Suite level experience. She began her journey straight from university assisting the CEO of a small start-up semiconductor company, before moving to a FTSE250 international oil and gas support services company, where she supported both the CEO and the CFO.
Noticing an opportunity to bring together like-minded assistants and being passionate about networking, Sarah founded what is now Bucks, Berks and Oxon PA Network back in 2015. She is a Business Support profession ambassador and is hugely passionate about the role of the PA and EA. She's created a vibrant, exciting network and in just a couple of years the network has gone from it's infancy to being nominated for the Manchester PA Awards as 'best external network'.
Sarah's talent for building relationships, recruiting and connecting people, as well as her extensive EA experience is a great foundation for launching Strategic PA Recruitment, a company focused on placing professional career Executive and Personal Assistants, Chief of Staff and Office Managers into organisations that understand and truly value the Business Support function within a business.
Sarah lives in Wooburn Green, Buckinghamshire with her husband and two young boys. She loves spending time outside and is a member of the National Trust frequenting Cliveden most weekends. Being able to support local charity Smart Works Reading is also a passion of hers, whenever time allows it she helps where she can.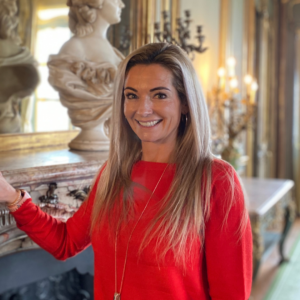 MARIANNE WHITLOCK
DIRECTOR AT STRATEGIC PA NETWORK
Prior to co-Founding Strategic PA Recruitment in 2019, Marianne was previously in Sales at a luxury Canadian train company and worked in the travel industry for over 15 years, specialising in client relationships and networking. Marianne has a passion for bringing people together and recognising strengths. Using her many years of experience working in close partnerships with a range of different stake holders Marianne is able to quickly forge strong connections and support others wherever she can. More recently Marianne has led and project managed several charity fundraising events.
Marianne loves empowering people and helping them achieve their full potential. She believes the most fundamental building block for any business is the relationships we have with others. Along with Marianne's attention to detail is an extensive network and she is well known for her professional, honest but fun approach.
Marianne lives in Penn with her husband and four boys. She enjoys running and has completed multiple marathons and is due to undertake some ultras in 2020! She also has a passion for kickboxing, having gained 4 Black Belts and teaches it in her spare time.
ABOUT STRATEGIC PA RECRUITMENT
We work across all business sectors matching high calibre experienced Chief of Staff, Personal Assistants, Executive Assistants and Office Managers to a wide variety of clients, ranging from:
Board Level Directors
CEOs
Entrepreneurs
Managing Directors
Non-Executive Directors
Private Households
Senior Leadership Teams
UNWIs
We understand that the relationship between a CEO and an Executive Assistant or Personal Assistant is integral to business success, which is why every candidate we put forward is handpicked to meet specific requirements.
We pride ourselves on our ability to really understand the unique requirements you will have when looking for an Assistant. Our passion and extensive experience in this field provides us with real insight into what makes a truly exceptional candidate. Plus, through our extensive networks of EAs and PAs, we are uniquely positioned to help find you the perfect Assistant to meet your needs and add value to your business.
We do things differently so don't expect the ordinary, our clients don't compromise, and neither do we. We care, we listen, and we are always learning from each other and refining our craft. We value teamwork and are always professional to work with, even in the most challenging circumstances.
ABOUT THE NETWORK
Strategic PA Network formally known as Bucks, Berks and Oxon PA Network (BBO PA Network) is an active professional networking group for Personal Assistants, Executive Assistants, Virtual Assistants, Administrators and Office Managers who work or live in or around the Bucks, Berks & Oxon area. We are not county specific; anyone is welcome to attend! It's about bringing together a community of Assistants where learning is at the heart of what we do. Transitioning to Strategic PA Network in October 2022, we are an all-inclusive network, who empowers each other, lifts each other up and supports each other.