Welcome to our new 'Event Blog'. Each month the lovely Jacqui Cook (BBO PA Network member and Virtual Assistant, The Real Event) will be blogging for the BBO PA Network about our online events.
The first meeting of the New Year was off and running on our usual Thursday slot and what a cracking line-up was in store for all.
Sadly, there was no face to face this time with another lockdown upon us. No exotic 2 metre distanced location either for Sarah and Marianne, who were safely snuggled up at home. But that didn't put anyone off – as it was wonderful to see so many faces (many new) smiling back from the computer screen.
Following various introductions, Sarah and Marianne highlighted growing the BBO PA Network community, supporting like-minded professional EAs, PAs and VAs across the board. The network platform has grown over the past six years to offer elements of learning and development for all involved.
What fabulous speakers were lined up this evening.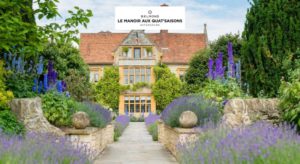 Sophie Perrett from Belmond Le Manoir aux Quat'Saisons
Sophie delivered a warm welcome from Belmond Le Manoir. It is also a special place for BBO PA Network, as it hosted its launch event and took Sarah and Marianne back down memory lane.
Raymond Blanc purchased the property as a private home back in 1984 and transformed it over the years. In fact, not only did Raymond celebrate his 70th Birthday in 2019 but also 35 years of holding two Michelin stars! An incredible achievement.
Like so many fabulous venues, Belmond Le Manoir is currently closed to visitors, however, it is now hosting virtual experiences and events, bring virtual culinary experiences to your very own kitchen. There are different options from groups to private events to choose from – all in all, you are guaranteed a fabulous fun evening, without the bother of leaving the comfort of your own home. What more could you wish for?
Sophie also shared the news that they are hosting some virtual cookery experiences in the Raymond Blanc Cookery School on the 29th and 30th! Join them for some fun and laughter https://www.belmond.com/hotels/europe/uk/oxfordshire/belmond-le-manoir-aux-quat-saisons/calendar-of-events#virtual
If any members do take up the offer, don't forget to let us know and share the experience with us in the FB group.
Raymond's Signed Cookery Book has been donated to Smart Works Reading as a future raffle prize.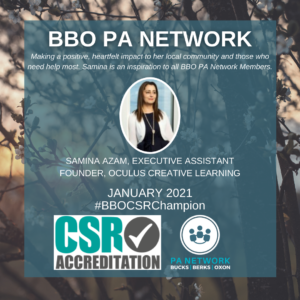 #BBOCRSChampion in partnership with CRS Accreditation
As you are probably aware, we have formed an incredible partnership with Richard Collins from CRS Accreditation, who joined one of our events last year to speak to us about the importance of social responsibility.
This month our champion is… drum roll… Samina Azam.
In December Samina joined with her brother to support her local community. Between them, they delivered over 73 goodie bags to local schools, helped the homeless and vulnerable on the streets by providing breakfast and delivered over 50 hampers to NHS frontline staff. What a truly amazing and humbling experience. Samina was slightly overwhelmed by the whole venture and related how powerful it had been – the excitement and surprised faces, the relief and the smiles of joy… all in all Samina felt blessed to be part of the awesome experience.
There were so many beautiful comments from the group but one message seemed to sum up Samina's incredible Journey. (Thank you Corinna).
 "You rock Samina absolutely loving the work you are doing 🙂 lovely gift to your community".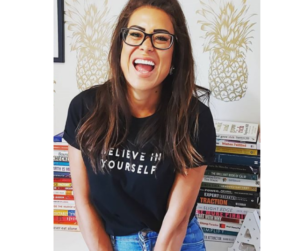 Alice Dartnell – Coach, Trainer and Author
It was lovely to welcome Alice back to help us visualise our goals for the New Year.
Alice's infectious energy took us on a new journey, the art of "visualisation". This is a very powerful technique which helps us find clarity within our goals.
Alice who promotes a "life by design" and gave us a valuable lesson on ditching what doesn't work for us and filling our minds with what we really want, as well as picturing ourselves enjoying it. Don't forget, if we are clearer in what we desire, we will spot the opportunities around us.
According to Alice, you must visualise the process as well as the outcome and do it regularly.  (Perhaps whilst you're brushing your teeth). It is just as important to create the mental images in your mind as well engage the feelings. Don't forget, use all of your senses and as Alice said – "Make it Juicy!"
Again fabulous comments in the chat thanking Alice, but my favourite was from Mandy who I think summed it up perfectly.
"Thanks Alice, that was amazing (as always)!  You have such a wonderful energy :-)".
Keep a look out for Alice's courses, Miracle Morning and Time Management all coming soon!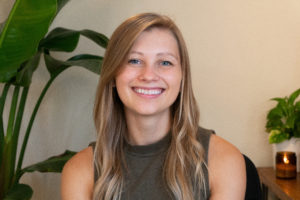 Rory Hibbler from ScaleUp Edge
Rory joined us all the way from sunny Texas (not the same view for any of us in Blighty!).
Chief of Staff Rory, whose energy and enthusiasm is completely infectious, talked about her career and journey becoming a CoS. There are not many CoS positions in the UK – it is a fairly new concept, but one which is a natural progression for a PA or EA, if it is your wish to advance further.
The CoS role encourages you to look at the bigger picture, take ownership of projects, delegate roles, make decision and be a team leader.
Rory shared three key areas of development to help EA/PA's transfer from their current positions. These included strategic thinking, financial understanding and emotional intelligence.
Rory transitioned from EA to CoS with the help of a mentor, but she believes you need to demonstrate the skills and expertise you can bring to the role as well as discover where to find the other training you might require. Speaking to other CoS's and learning from their wealth of hands on experience is also a massive bonus.
Don't forget to take Rory up on her kind offer of connecting if you wish on LinkedIn https://www.linkedin.com/in/roryhibbler.
Fabulous chat comments from the group. Thanks to Linda.
"Really interesting Rory, and sounds like you absolutely love your job, which is great!".
…and finally General House Keeping!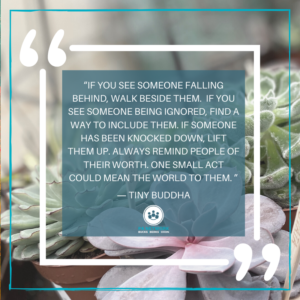 So what have been our memberships wins this month?
There were just too many to mention them all – but here are just a few grateful favourites.
Spring is on the way and daffs have been sighted, the joys of moving home, finding and becoming a part of the BBO PA Network group, a sparkling new job, signing a long awaited new client, taking the time to start your own business and learning about investments, making a massive amount of extra dosh! Go team BBO PA Network! Congratulations to all of your wins, big and small this month you deserve it.
The BBO PA Network Facebook group has gone live – hurrah! Don't forget to connect if you haven't already. The group is a safe place to support everyone, so make use of it. Can't find that specialist photographer? Ask the group! Need help with organising an event for your client? Ask the group. Help! Can anyone advise me on…? Ask the group. Tap into the wealth of experience and know how at the BBO PA NETWORK – Private Members' Facebook Group https://www.facebook.com/groups/bbopanetwork.
So that's all for January – hope you've enjoyed our first blog. To sum up the evening best of all we have selected a posted chat comment… over to you Angela.
"Congrats for another fabulous session – I really needed this – so uplifting during these difficult times.  Thank you so much x".
"Thank you to Sarah Howson and Marianne Whitlock for organising this event. It was inspiring and interesting, as usual. It went by so quickly. The speakers were fab and top quality." X
"Thank you for inviting me Sarah, such a lovely group of ladies and loads of useful info from the speakers, I really enjoyed it!" ❤️
"Thanks again for the invitation, thoroughly enjoyed it. It was very inspiring and uplifting which is sorely needed in this current climate. Lovely to have joined you all."
A quick reminder that we now are have a formal BBO Membership. We are offering our Founder Membership for just £99 per year – with £99 all you will ever pay each year for the time you are a member. This offer is valid till 31 March 2021! From 01 April this will be £150. We are also offering the opportunity to pay monthly and also have a Platinum Membership option as well. All the membership information is on our website. If you are out of work or know anyone, then the events a free… equally if you are a VA and work is thin on the ground, just email us and we'll send you the event details! We want to help you get your organisation, your leader, your boss, your HR dept to pay for your membership as we believe it holds a real value to them for you to be a member. We have a PDF we can send you to help with this, please just ask! For more information click here.