Welcome to our 'February BBO PA Network Event Blog'. Each month the lovely Jacqui Cook (BBO PA Network member and Virtual Assistant, The Real Event) will be blogging for the BBO PA Network about our online events.
At last, Spring is in the air and what better way to blow away those cobwebs than to celebrate with a BBO PA Networking event packed with learning, useful resources and bags of inspiration. Life is definitely looking brighter. Sadly, due to the National lockdown, the event was unable to take place in person. Spirits were not dampened, however. Celebrating the end of lockdown is the name of the game and we were all embracing it.
This month's event welcomed so many new faces to the BBO PA Network – we would like to give you the warmest of welcomes to our group, please feel free to network but always remember to be kind and considerate. We have found in the past that PA/VAs are hungry to learn, sharing stories and experiences – so these sessions can be enormously powerful for all involved.
Every month for our enjoyment, Sarah and Marianne strive to provide amazing venues, relevant suppliers and incredible inspiring speakers and this month is no exception:
Sarah Baldock from Togather Events – Supplier Partner of the Month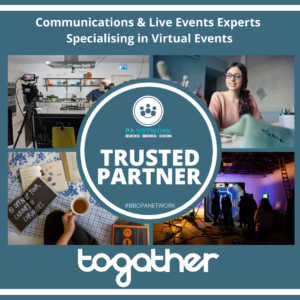 It was lovely to welcome Sarah Baldock from Begood and Togather Events to speak to us about the immersive World of Virtual Events. Begood have produced event and production communication requirements all over the world for a wide range of Corporate clients. "Participation Power" is their mantra and when lockdown began last year, they formed Togather to provide a virtual conferencing service.  The thought process was that many teams/employees are missing meaningful connections, they may have adapted to home working virtually but productivity is somewhat lacking.
Sarah's company embraces this and provides virtual conference tools to create client participation, they do this through the use of experts and immersive experiences. They provide engaging content which captures the imagination and makes the audience feel comfortable and want to take an active contributing role.
Tracy's comment summed up the importance of keeping events alive.
"These events drive culture over time through building relationships and memories and strengths senses of belonging to organisations."
February's BBO CSR Champion – Hannah Trimble, EA Element Six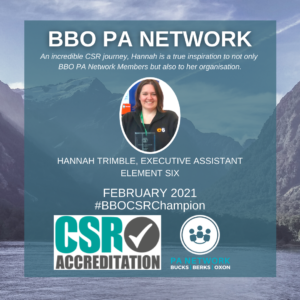 This month we are thrilled to award the CSR Champion in partnership with CSR-A to Hannah Trimble and here is the reason why she won:
Hannah is an EA for Element 6, who are part of the De Vere group. Hannah is an active member of the Ambassador for Good programme where employees get actively involved with volunteering projects in UK and overseas.
The project is about staff using their workplace skills, (although getting your hands dirty is also required!) to support a wide range of charities, which tie in with their Companies values.  Hannah mentioned some of the inspirational voluntary work her company has provided such as Community Gardens providing vegetables in South Africa, Health Education and Self-defence for young ladies, Green Spaces in town centres, Stem research projects in schools which educate children about diamond growing – the list is prestigious and long.
Hannah spoke with such passion and described the wonderful feeling you get knowing you're making a difference to so many lives. It is also a win-win situation for all.  Your Company benefits from positive PR and the Charities receive a wealth of helpful volunteers and additional funding. Hannah concluded by saying how fabulous it was to be involved in the Ambassador for Good Programme and how humbling it had been to grow an important link with local communities.
Too many messages to include but Marianne sums it up best.
"Hannah, we love you! Wow what amazing work, so so valuable."
Toni Kent – It's too Risky!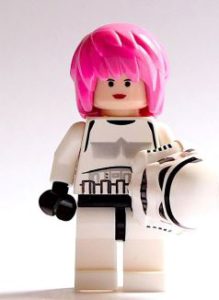 Professional Speaker, compere and comedian, Toni began life as an office admin, PA and an account manager – but seriously, what a lady and what a fabulous personality! This is one of the reasons why we love inviting her to our events and the fact that she's also a huge fan of the BBOPA network too. Hurrah!
Toni spoke about the issues we create when we want to make positive changes to our life/work as well as how we are embracing change. Toni engaged with the membership actively requiring feedback throughout the session. She asked some important questions such as "What feels risky to you?" an "What gets in your way?" (I think it was our inner monkey for most of us!) and provided us with the tools to help take the first steps into the unknown.
Toni believes there are 5 steps to confronting fear:
Honesty
Courage
Knowledge
Network
Resilience
Integrity
She believes you have to have honest conversations with yourself. It's important to identify your worth, discover what you need, give yourself time and accept help when you need it. All these conversations culminate and provide you with the confidence to confront your fears.
Let's face it, what is the worst that can happen when we take risks? Toni suggests you try the following exercise. Think of the worst that could happen and then think of the greatest things that could happen and believe it or not, it generally is somewhere in between.
As Sarah said – the Zoom chat was "on fire" and this was a topic which resonated with many.
"Thank you, Toni, really enjoyed hearing about your journey." Deidre
"Toni, love, love this. Living a BRAVE life – so inspiring Toni #Wow" Samina
"Love that Toni! Yes! Set that intention!" – Ella-Louise
NB: Don't forget there is a worksheet (It's too Risky – Change Commitment) and a PDF of Toni's top tips presentation available. Please email Sarah or Marianne.
PS: Loved the Lego figure with pink hair, in the stormtrooper outfit – I really want one – where do you get them from Toni?
BBO Discussion Panel – Facing Changes & Taking Risks as an Assistant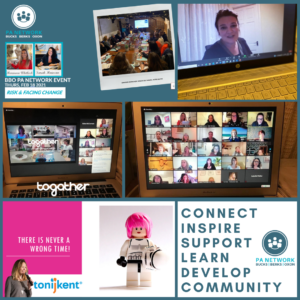 This month we've introduced a new learning session, a panel discussion with several of our top members. It is hosted this month by Tessa Unsworth and features Sandrine, Karen and Rachel.
The is a new experience for PA/EA and VAs to cover topics and ask questions to our panellist who will be sharing their thoughts and life experiences. "Change and Risk" was the subject matter this month and it opened up a very powerful and insightful conversation with the network membership.
Jenna definitely summed up the panel experience.
"Thank you everyone! I've got a lot of great takeaways from this 🙂 "
BBO PA Network Positive News!
We've had more incredible wins this month – wow team BBOPA! So let's celebrate them all and share a few. This month our membership has enjoyed amazing testimonials without asking, new jobs, personal best times for 5Ks, long awaited internal doors, house moves, bosses agreeing to courses, completing an application for CSR Accreditation (impressive) and finally we have a qualified vaccinator for St Johns Ambulance! Go Jo! Even our very own Sarah has shared her win this month as she produced her first ever podcast! Take a listen and see what you think – HERE!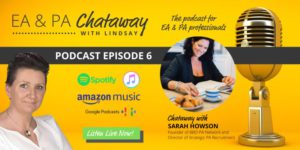 Well done to all and thank you for sharing. Everyone's a winner in our book no matter how small.
Mentor Programme
Our Mentor programme is now up and running. We've already been matchmaking and the feedback so far has been fanatic. We feel a great pride as it certainly is a privilege for us to put likeminded people together and watch them grown. If you are interested in being a mentor or receiving any mentoring – then please do get in touch with Sarah or Marianne.
And finally, it wouldn't be our blog without some lovely comments from the evening.
"Thank you all so much, it was lovely to see you all again J"  Winnie
"I enjoyed it too, a great informative and inclusive evening again. TTFN x" – Ali
"Thanks so much everyone! It was really interesting and inspiring evening with some great laughs along the way as always!" Ella-Louise
BBO PA Network House Keeping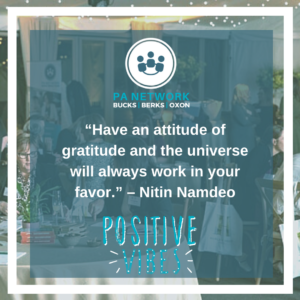 The BBO PA Network membership was launched a few months back to provide a platform for PA/EA/VAs to grow, share contacts and to provide support. If you'd like to know more about our formal membership, please visit HERE.
Do not forget to join our Facebook page. LINK HERE It was set up as a networking tool. So please be an active member, share, tag any opportunities etc…, please don't keep it to yourself if it could help others – be brave and speak up!
If you have any resources to share, interesting articles, blogs, podcasts… do share then with Sarah or Marianne and they'll pop them on the BBO PA Network LinkedIn Page. Make sure you are following HERE.