COVID CHRISTMAS CRACKER 2020 PARTY IDEAS
At the start of this year, few of us had any idea that we were about to embark on a steep learning curve into the world of virtual events, or that six months later we'd be looking for innovative ways to connect with and celebrate Christmas with our colleagues, friends and family! It's been a roller coaster ride for everyone; adapting to new ways of working and living. For us, we've also been beavering away behind the scenes to implement a business name change, in line with ELLE magazine's instructions, and are currently moving our online and offline presence to the new and improved 'Ellevate Entertainment Ltd'.
The next six months may look uncertain, but we NEED to focus on what we CAN do! So, full steam ahead to the festive season, and fun ways to spread Christmas cheer safely, via virtual, hybrid and live doorstep events!
SANTA BABIES – available live for online, doorstep events, or pre-recorded greetings performances, this fabulously festive duo or trio is perfect as a background act for drinks receptions or as a light-hearted and festive interval to business proceedings. Bringing the best-loved songs of Christmases past, wrapped up with blissful harmonies and sprinkled with sharp dance routines… Whether from behind a camera or stood on a driveway, these ladies will get everyone tapping their feet and singing along from the comfort of their own homes!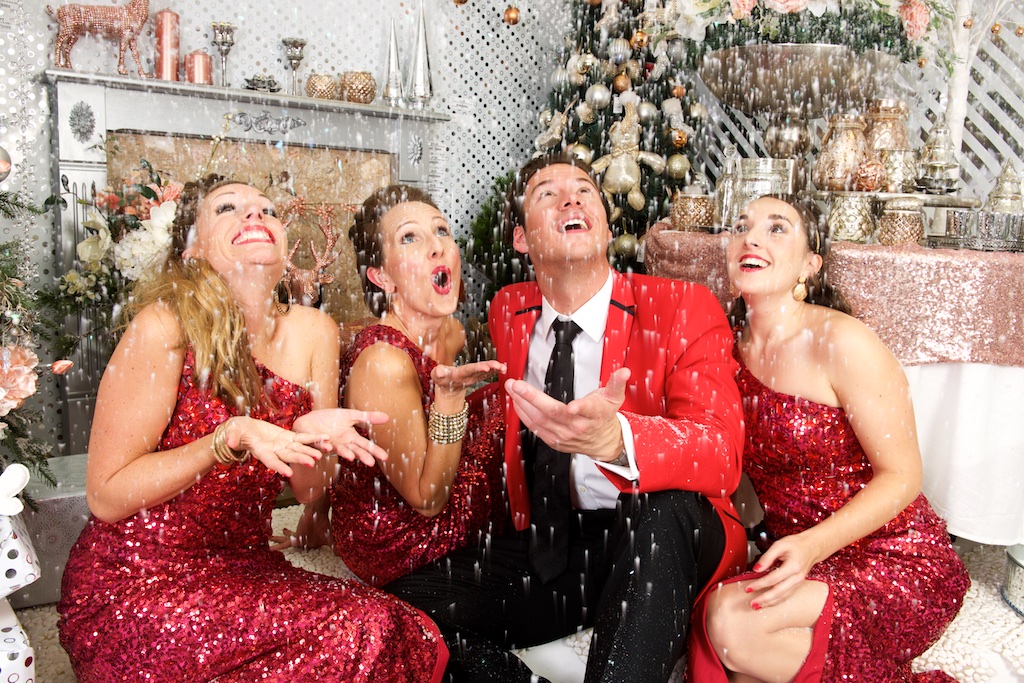 DICKENSIAN CAROL SINGERS – Creating an instant festive theme for your party or doorstep greeting, our professional classically trained singers take great joy in giving the most heartfelt, fun and fabulous performances. Soaring voices in perfect festive harmony, dressed in beautifully tailored, authentic looking Dickensian costumes or more modern Christmas jumpers depending on your theme. What a wow for any event!
CHARLIE CREATIONS – Christmas is all about eating, drinking and feeling merry, and we have the perfect adventure for those tastebuds with this Flavour Explorer session! One hour in length and in the very capable hands of a Charlie Creations representative, your participants will receive individual taste experience boxes delivered direct to their door ahead of the event, and on the day, be able to share in the extravaganza with others on the call!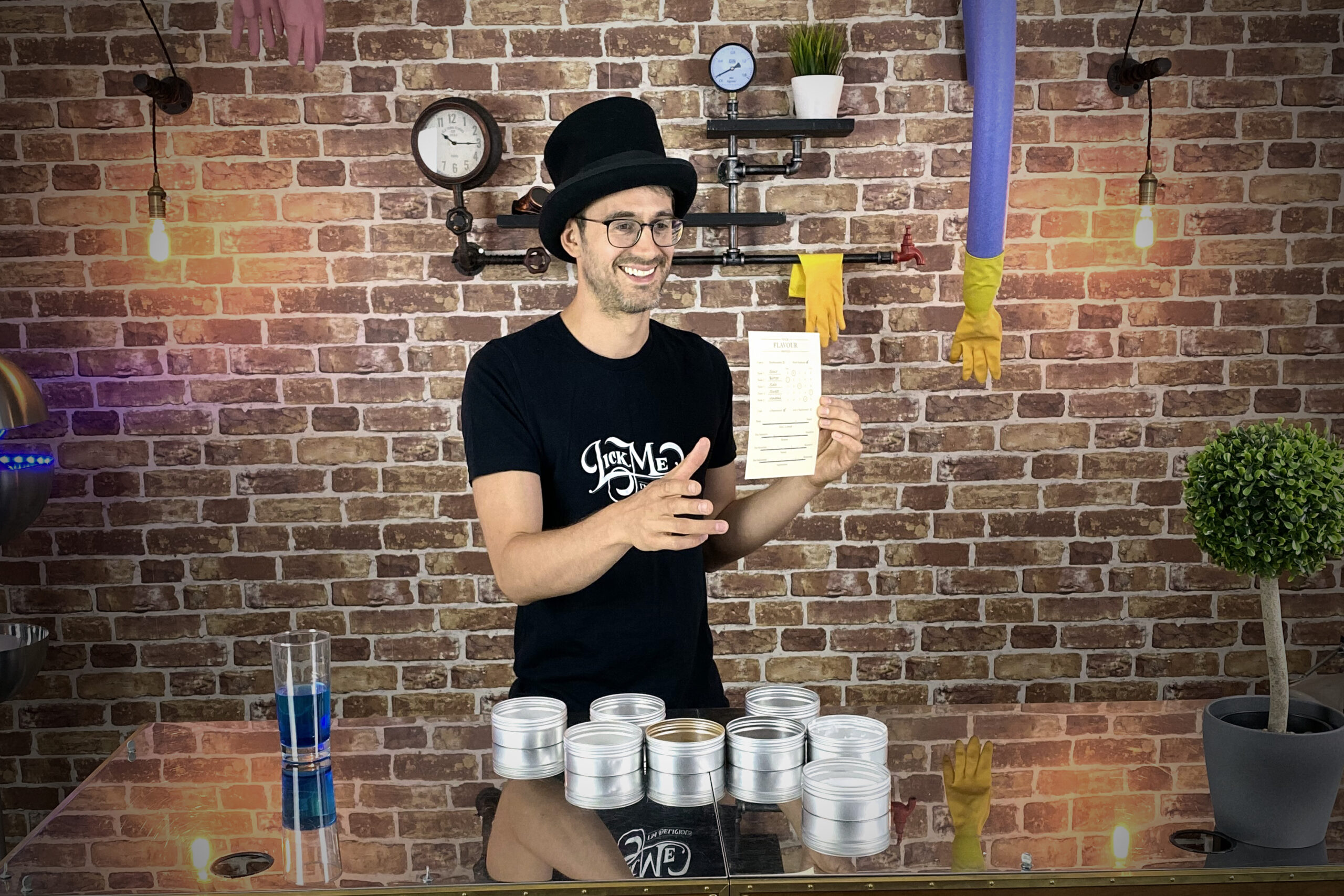 CHRISTMAS CARICATURES – Creating keepsake caricatures for your guests is a charming idea for any event! Our Facebloke has been creating flattering caricatures for over 20 years so no matter whether you're five or 105, you will receive a caricature you'll want to keep! Blending into the background of your virtual event, our Facebloke will doodle away to produce fabulous online images on branded backgrounds of your choice.
CHRISTMAS PARTY PSYCHIC – Lighten and brighten your event, with this unusual online entertainment option, anywhere you are across the world. Our Funny Fortune Teller will shock your guests with her amazing psychic talents. Sessions can include palmistry, tarot and crystal ball readings. Your attendees will end up laughing in surprise at her insightful, positive and humorous approach!
YULETIDE SONG PRODUCTION – Led by world class musicians, this session unites participants through the power of music! The crowd chooses the chords and style of tempo, collaborates with the lyrics, and within an hour's session you have your own bespoke song – a unique memento to keep. Our song production sessions inspire creativity, strengthen connections, empower teams and builds a deeply unified corporate culture.
A FESTIVE FLUTTER ON THE GEE GEES – Grab your friends, family or work colleagues, and enjoy a trip to Lockdown Park. Hosted by some of TV's top compere talent, these nights are fast-paced and full of fun. With races on the flat and over the fences, don your Ascot finest, there are points and prizes to be won!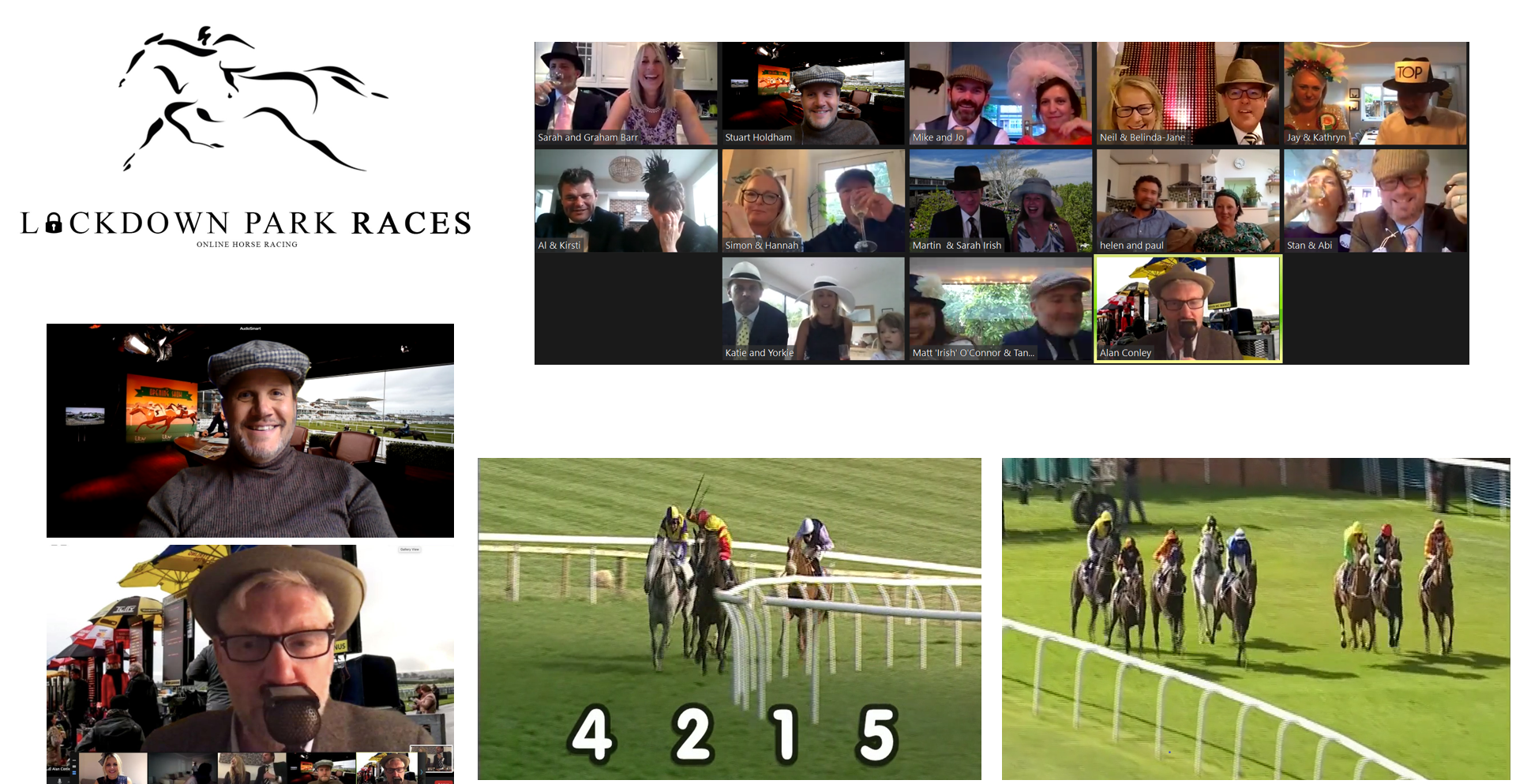 YULETIDE MAGIC AND MINDREADING – Inject mystery and mind-blowing moments for your guests with an interactive magic or mindreading show. Our trusted magicians and mind readers are regulars to TV, film, and luxury international brands, and have adapted their shows to an overwhelming response. Tailoring their sets to suit any size of group, this is an explosive way to start the celebrations, and leave your guests boggled! A perfect conversation piece!
CRIMBO COCKTAIL MASTERCLASS – Led by master mixologists, able to adapt to your favourite liquor or what you have available! Bring your own bottle(s), or upgrade to a home delivery service, and create delicious recipes to enjoy together, from the comfort of your own home. Cheers!
CORONA CHRISTMAS CANVAS – An extraordinary concept, enabling you and your team to contribute to the largest piece of artwork ever created! Participants colour in panels from a larger image (which can be bespoke branding), laid alongside others to create one spectacular global piece. With 50% of profits going towards Coronavirus charities, you'll be building teamwork and creativity as well as supporting a worthy cause.
CHRISTMAS CARTOON WORKSHOP – Enhance your experience of the Corona Canvas by having a lesson with the talented Harry Venning. Harry is Strip Cartoonist of the Year, has contributed cartoons on a weekly basis for the Guardian newspaper for over 25 years and has written 67 episodes of the Radio 4 comedy show, "Clare in the Community". In his uniquely humorous and informative style, Harry will show you step by step, how to be effective in story telling using the power of the pen and robbed of the written word.
THE NIGHT BEFORE CHRISTMAS ESCAPE ROOM – Who can solve the puzzles and escape first from Lockdown Levels or the Mystery Mansion? Share screens and compete in teams to become the champions by escaping the rooms in the fastest time. You have the tasks, challenges, puzzles and riddles to solve to earn clues and escape each room. Working together, delegates connect and learn things about each other, encouraging communication and boosting team morale.
SEASONAL ONLINE PUB QUIZ – We all love a pub quiz, but right now these are restricted… So, how about a virtual pub experience where you can enjoy a selection of craft beers and snacks delivered to your door, whilst joining colleagues in an hilarious live hosted quiz just for you? A wide variety of rounds to keep you on your toes, coupled with personalised questions around the topic of your choice!
Whilst we're moving our online presence across to Ellevate Entertainment, we're still available by all usual means. You don't need to do anything except save our new web and email address which is www.ellevateentertainment.co.uk and hello@ellevateentertainment.co.uk
We are still the same exclusive agency with a big heart, passionate about working with clients who are looking for high quality, live and virtual entertainment acts with the wow factor. We only recommend artists we know and trust to be outstanding, and we would love to share them with you this Christmas and beyond. Get in touch now to check availability or to be added to our list of lovely clients that receive our blogs on a monthly basis 0333 355 3619 or email ella@ellevateentertainment.co.uk 😊
Lots of Love,
Ella x