We take pleasure in introducing you to another one of our BBO PA Network Board Committee Members – Rachel Elewe. Rachel is the Executive Assistant at HEART UK – The Cholesterol Charity based in Maidenhead. Rachel has had an interesting career to date, she returned back to the UK from working in Saudi Arabia last summer and joined us her first BBO PA Network (Bucks, Berks & Oxon PA Network) meeting at Emsworth Polo Group when Matthew Want came along to speak to us about 'networking'. Now a BBO Committee Member, Rachel is such a huge asset to our network. Friendly, easy to speak to and always up for a chat, her passion for the EA role always shines through!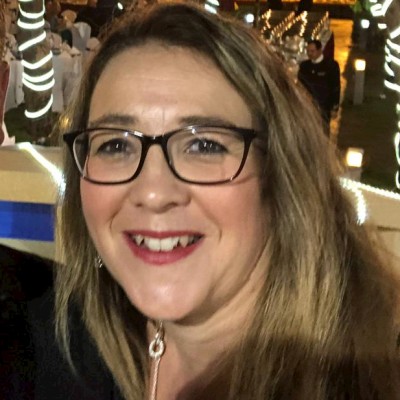 Grab a cup of something nice and take 5 minutes to read more about Rachel below…
Tell us about your current role? 
I currently work as EA to the CEO at HEART UK, The Cholesterol Charity based in Maidenhead.
Where do you live?
Warfield, Berkshire
Describe yourself in 5 words?
Friendly, Organised, Reliable, Loyal and Sociable
Favourite Bucks/Berks/Oxon restaurant/hotel/venue and why?
It's hard to choose only one from all the wonderful venues that have hosted events, each one has been unique in its own way but if I have to pick one, I think it would be The Langley, it is a stunning building, it has been beautifully refurbished and is surrounded by acres of parkland, you would never know it was there. It also has rather wonderful wine cellar. I am certain I would not have visited the hotel if it wasn't for a BBO Network event taking place there although I would love to go back.
Tell us about your first BBO PA Network experience? Can you remember your first event?
My first BBO PA event was in September 2019 at the Emsworth Polo Club. I had just returned to the UK after living & working in Saudi Arabia for 5 years and really had to push myself to get the courage up to come along as I had no idea what to expect. The welcome I received was so warm & friendly.  It was a beautiful sunny evening and a lovely location, and I felt at ease straight away. The speaker that night was Matthew Want, whose presentation was extremely interesting. I left that evening knowing that I would be back and was so glad I had taken that first step.
What do you think makes a great Assistant?
A great assistant needs to have a can-do attitude, nothing is too much trouble for them, they must be loyal, flexible, willing to learn new things, calm, a team player and most of all approachable and friendly.
Assistants have access to some of the most influential leaders in an organisation, that is one of our many privileges. Can you share one learning with our readers that will help them in their role in the future? (e.g. Sarah went to Tesco with her CEO one lunchtime and he spent a good 5 minutes talking to the checkout assistant, asked him about his family, found out he was studying, asked about his course, wished him luck. Even a busy CEO has time to listen, make conversation and make someone feel special. Being able to listen is more than a gift.)
How important is networking to you? Do you enjoy it?
Networking is very important to me, as an Assistant it's great to meet like-minded people who can offer help, advice and support. You can't beat networking, it great!
What would you say to someone who has never been to a networking event before?
Be brave, step out of your comfort zone and go for it. It is a great chance to meet new people who face the same challenges in the role as you do. There is such a range of topics covered so there is something for everyone, it is an amazing opportunity to learn new skills and more about yourself.  The good thing is you can choose the events you want to come along too and there is no pressure to attend all of them and everyone is very friendly.
What has been one of the challenges you have faced with Covid-19 and how have you dealt with the challenge?
For me one of the biggest challenges was working from home during Covid-19, I have always worked in an office.  The thought of not having my own office space to work in, sitting at the dining room table with all the distractions of home that would come with this and the biggest distraction two teenagers who were attempting home schooling. But now I love the flexibility and now have a routine that works, so everyone knows when I need them to be quiet or when they can make noise and it helped to have my office chair at home.
What has been your greatest achievement to date in your career? What are you most proud of?
I think I am most proud of making the move Saudi Arabia, it was a lifestyle change, a career change and uprooting our whole family to a different country. This was when I began my journey as a Personal Assistant and my role in Saudi Arabia enabled me to achieve some great things and some fantastic opportunities that I will never forget but there are too many too mention here.
What charities do you support? Any upcoming fundraisers you would like to make your Assistant community aware of?
Of course, I support HEART UK, the charity that I work for, we are the UK's only cholesterol charity and we provide expert support, education and influencing services to healthcare professionals and people and families with concerns about cholesterol. National Cholesterol Month is in October, where you can take part in the Great Cholesterol challenge to raise awareness of the effects of high cholesterol.
I will hopefully be completing a Mighty Hike for MacMillan Cancer Support next year which was cancelled this year due to COVID-19.
What is your favourite saying or quote and who is it by?
One of my favourites is: No matter how you feel; Get up, dress up, show up, and never give up! – Not sure who its by but love it.
What are you currently reading? Would you recommend it and why?
I love reading especially a book with a good twist, currently I am reading The Husband's Secret by Liane Moriarty. I would recommend it, it's a real page-turner and sure the twist is coming!
Best 'work' Christmas Party or Summer Party you have attended and what made it so special?
The best Christmas party would have to be the Families Days at Embassy, as Christmas is not celebrated much in the Middle East it was always a magical day where all the embassy families got together for an afternoon of food, games, inflatables, music and even a visit the man of the season.  We always managed a festive mood even through it was not Christmas weather.
Best corporate gift you have ever sent or received? 
A huge tray of fabulous Arabic sweets, they are delicious!