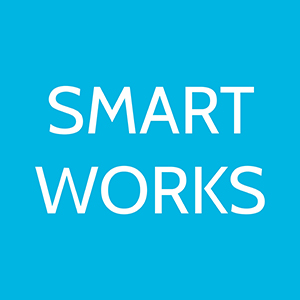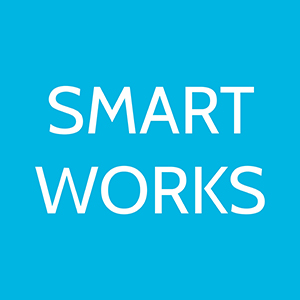 SMART WORKS – READING

We are delighted to announce that one of our nominated charity partners is Smart Works Reading. We plan to help them by raising money at some of our networking events and by collecting clothing items and toiletries that they can use with their clients.
Smart Works – Reading – https://smartworks.org.uk/reading-smart-works/
Smart Works is a UK charity that provides high quality interview clothes and interview training to unemployed women in need. We harness the power of clothes and confidence to allow a woman to be her best at a crucial moment in her life, giving her the confidence, the self-belief and the practical tools required to succeed at interview and transform her life.
Women are referred to us from organisations such as job centers, work programmes, prisons, care homes, homeless shelters and mental health charities. Half have been unsuccessful in over 20 applications. A third have been turned down from over 50 jobs. All are suffering from a lack of confidence in their own abilities.
The tangible impact that our service has on a woman's confidence is something we have the privilege to witness every day.  The magic begins when she enters the dressing room and is styled into her interview outfit, hers to keep, by trained volunteers. She looks in the mirror and sees a new and impressive version of herself. This is followed by one-to-one interview coaching, after which 60% of our clients go on to get the job.


YOUR EXCELLENCY LIMITED
Your Excellency Limited is a provider of leading edge personal and organisational development coaching and training. Our approach is to work with you to develop bespoke solutions to your needs. We believe in fun, down to earth learning that provides you with memorable and instantly useable skills. We believe the best way to learn is to do it!"
Lindsay is a former EA with first-hand knowledge and experience of the administrative profession. She's also a multi-award winning Author, Trainer and Coach. She understands the diversity and challenges of the role and introduces new learning with energy and passion. Lindsay has spoken at several BBO PA Network events including our launch event at Le Manoir Aux Quat'Saisons. She is a huge supporter of the network and is genuinely loved by all who are fortunate enough to hear her speak. Lindsay's spectacular energy, inclusive and interactive sessions as well her passion to impart knowledge is second to none and appreciated by everyone in the PA industry. We highly recommend Lindsay and look forward to welcoming her back at any opportunity, we will certainly continue to work with her.
Contact – Lindsay Taylor, Director
View Your Excellency's "Menu of Learning" to find out how they can support your learning & development
If you could like to get in touch with Lindsay, CLICK HERE.