STRATEGIC PA RECRUITMENT – Strategic CV Webinar – Fri, 3rd Dec – 12pm
3 December @ 12:00 pm

-

1:00 pm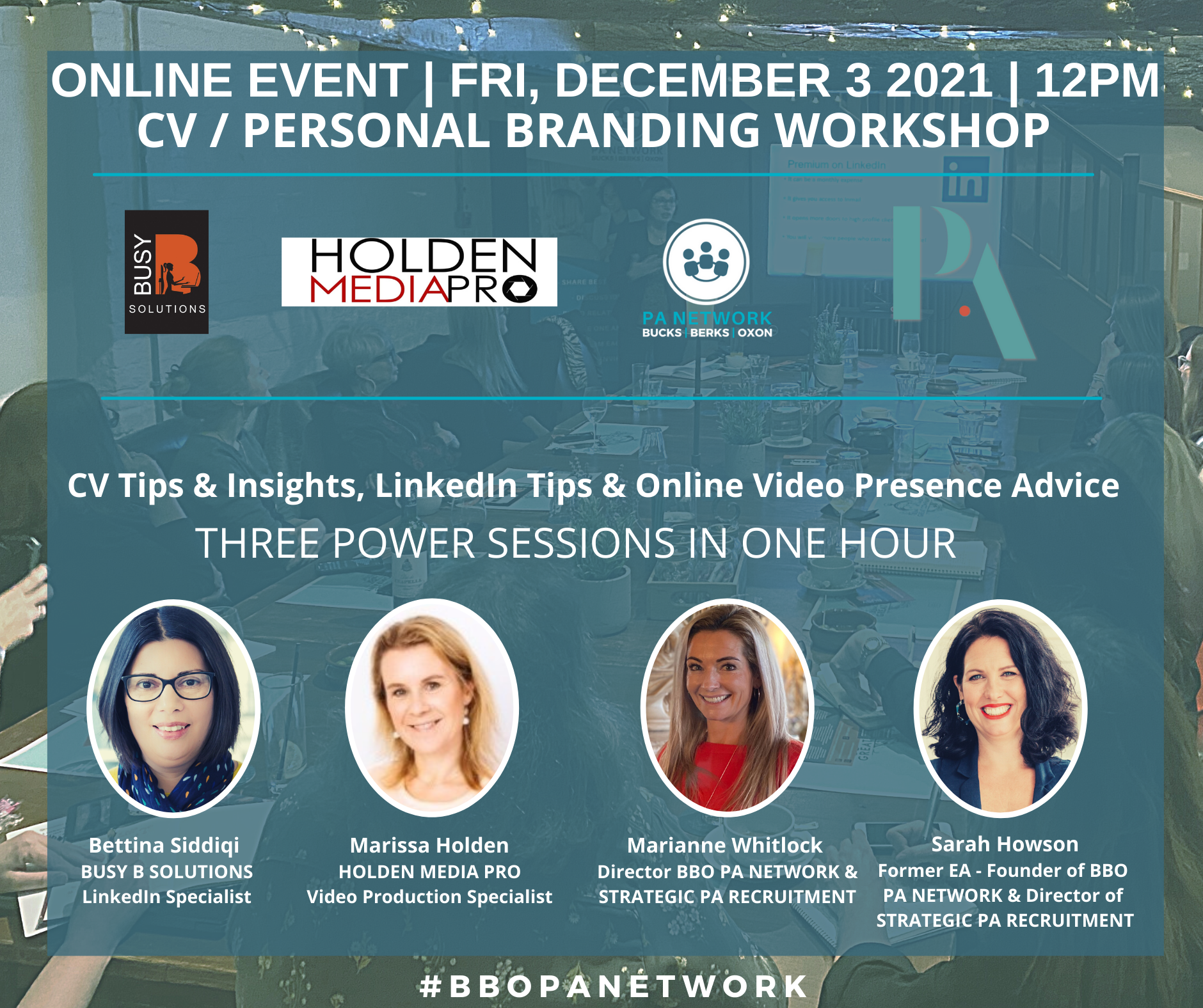 BBO PA Network & Strategic PA Recruitment's online CV workshop with Sarah Howson, Marianne Whitlock, Betting Siddiqi & Marissa Holden.
In the current business landscape having a standout CV and online personal brand is paramount to securing an interview.
Hosted by Strategic PA Recruitment's Directors, Marianne Whitlock and Sarah Howson, you are invited to attend our 1 power hour Strategic CV & Personal Branding workshop on Fri, 3rd December at 12pm. You will also receive the Strategic PA CV Guide & Checklist after the workshop.
How up to date is your CV? What are the key elements you need to think about including on your CV? Have you thought about your online 'personal brand'? Is your LinkedIn profile up to date? How can you present yourself the best when interviewing online?
Our specially curated webinar with guest speakers is a unique opportunity to learn about what is expected from a CV in this challenging and competitive market. The session also aims to help you feel more confident about preparing yourself for job searching and gets you thinking about how you are presented online. You will receive tips you can immediately put into practice to help you boost your profile. The session's ultimate aim is to give you job searching confidence.
We will also be joined by LinkedIn expert Bettina Siddiqi from Busy-B Solutions who will share some LinkedIn advice and highlight how important it is to have an online presence. Video production expert Marissa Holden, from Holden Media Productions, will also be joining us to share her advice on how to present yourself in the best manner on video / online.
This is a free webinar to attend, please ensure you have registered.