STRATEGIC PA RECRUITMENT | CEO/HR/LEGAL Series | Motivating Teams | 29 Apr
29 April @ 12:30 pm

-

1:30 pm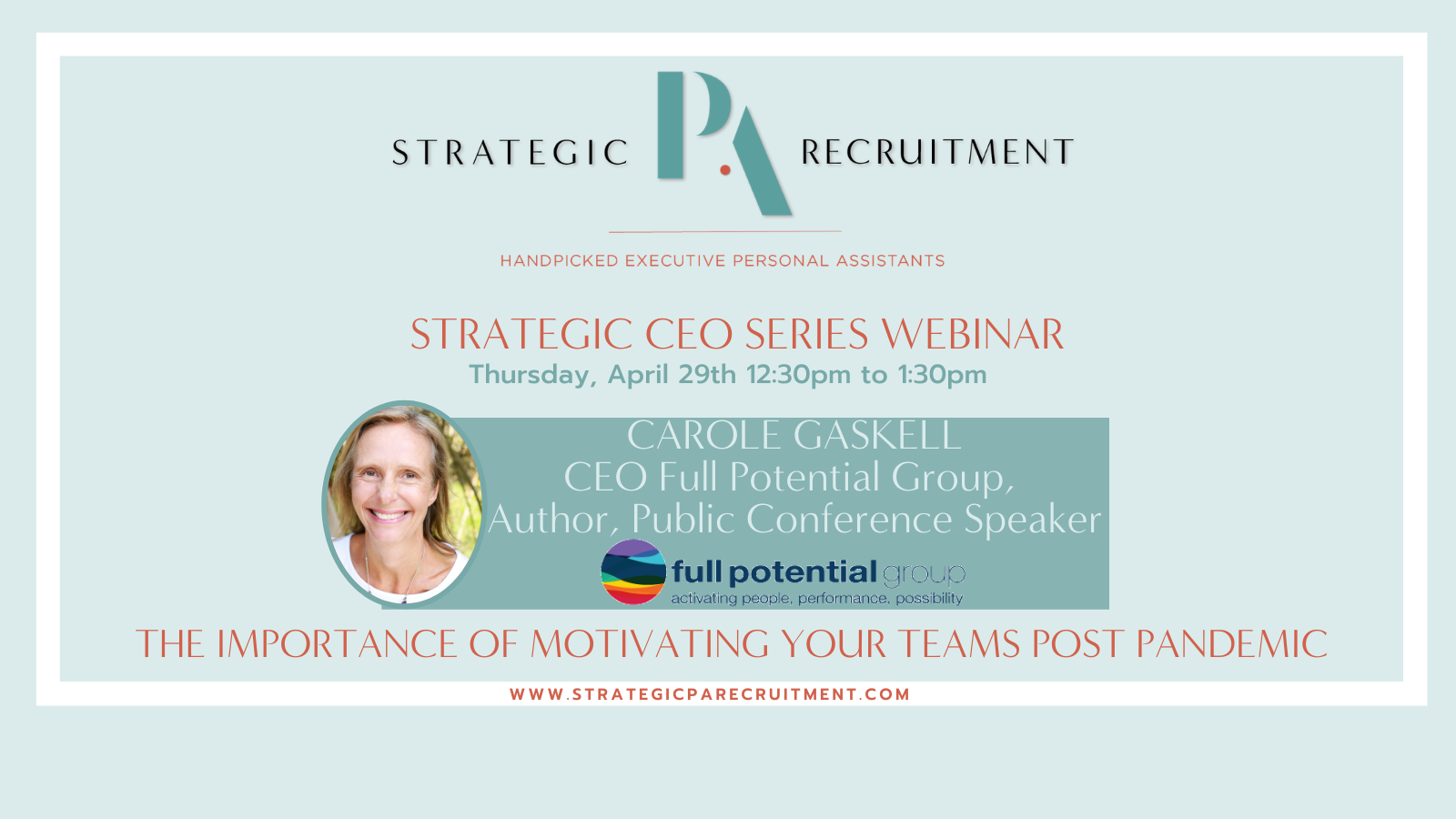 BBO PA Network/Strategic PA Recruitment's online 'Strategic CEO/HR/LEGAL Series' Webinar with Full Potential Group: Motivating Teams
BBO PA Network/Strategic PA Recruitment are delighted to run this 'Strategic CEO/HR/Legal Series Webinar' in association with local leadership development firm Full Potential Group.
Hosted by Strategic PA Recruitment's Directors, Marianne Whitlock and Sarah Howson, you are invited to attend our 1 hour Webinar on Thurs, 29th April.
"THE IMPORTANCE OF MOTIVATING YOUR TEAMS POST PANDEMIC"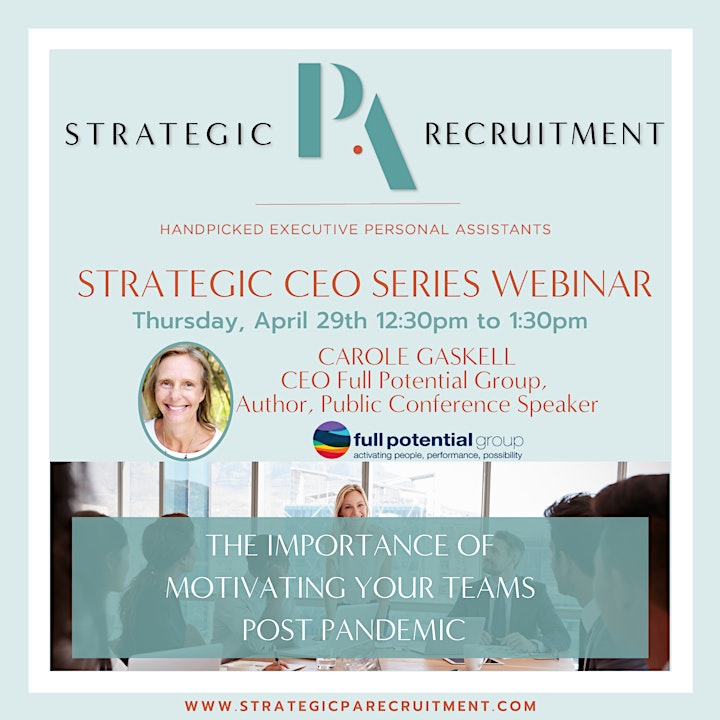 We are delighted to welcome Carole Gaskell, CEO of Full Potential Group
ABOUT CAROLE GASKELL: 'Carole is an award-winning speaker and author of global bestsellers:
Transform Your Life – 10 Steps to Real Results and Your Pocket Life Coach
Full Potential Leadership – A Provocative Call to Make a Dramatic Difference
Full Potential Coach – Transforming People's Potential into Results.
Carole founded the leadership firm Full Potential Group in 1998 and has found and developed tools and approaches that bring practical techniques and latest science to the workplace with huge impact.
Carole's work activates more potential in leaders, teams and organisations to make a greater difference in the world.'
Full Potential Group is one of the UK's top culture change, leadership, coaching and team collaboration specialists. Since its inception in 1997, FPG has supported over 300,000 individuals in over 1,000 organisations, encompassing both the private and public sector. They deliver transformational, pragmatic solutions that have made a lasting impact on organisational performance and engagement, delivering exponential results.