#BBOPANetwork ONLINE 11/08 | Power Hour| Demystifying Chief of Staff role
11 August @ 12:30 pm

-

1:30 pm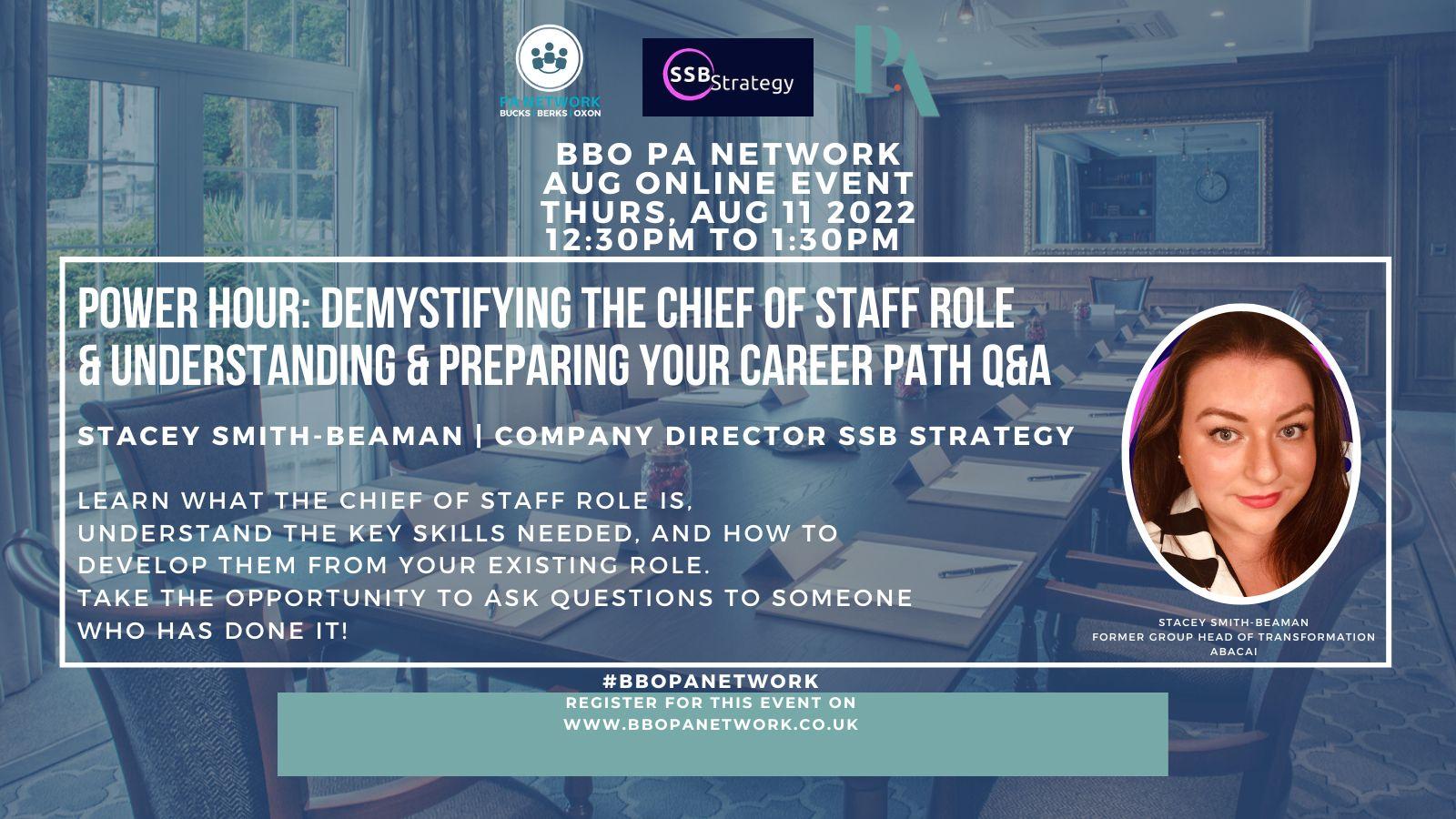 Join BBO PA Network with Stacey Smith-Beaman for 'Demystifying the Chief of Staff role & Understanding and Preparing your career path'
You are cordially invited to attend the Bucks, Berks & Oxon (BBO) PA Network's power hour online event on Thurs, 11th August 2022 at 12:30pm.
Join us for Stacey's 'Demystifying the Chief of Staff Role and Understanding and Preparing your Career Path' online event.
Learn what the Chief of Staff role is, and if it's something you may want to do.
Understand the key skills needed, and how to develop them from your existing role.
Take the opportunity to ask questions to someone who has done it!
We welcome our guest speaker for this session:
▶ Stacey Smith-Beaman | Company Director, SSB Strategy
Having worked in both supporting the exec roles and actually as the exec, Stacey Smith-Beaman, aka SSB, launched SSB Strategy earlier this year – a company badged as 'the only place for your Chief of Staff needs'. It currently offers Personal Chief of Staff services to executives, plus a Future Chief of Staff model for those superstar assistants looking for their next career step. Prior to establishing SSB Strategy, Stacey worked for companies including HSBC and Abacai (a new insurtech) and held roles such as Group Head of Transformation, and, of course, Chief of Staff! She has delivered programmes with budgets in excess of $100m, acted as the go to person for troubleshooting issues and is absolutely passionate about championing and mentoring others to achieve their dreams.
BBO PA NETWORK POWER HOUR FORMAT
12:20 pm – Get 'Online' – Log on a bit earlier if you can with your favourite wrap and drink of choice ready to settle in for a12:30pm prompt start!
12:30pm – Stacey Smith-Beaman – Demystifying the Chief of Staff role and Understanding and Preparing your Career Path
1:10pm – Q&A
1:30pm – Finish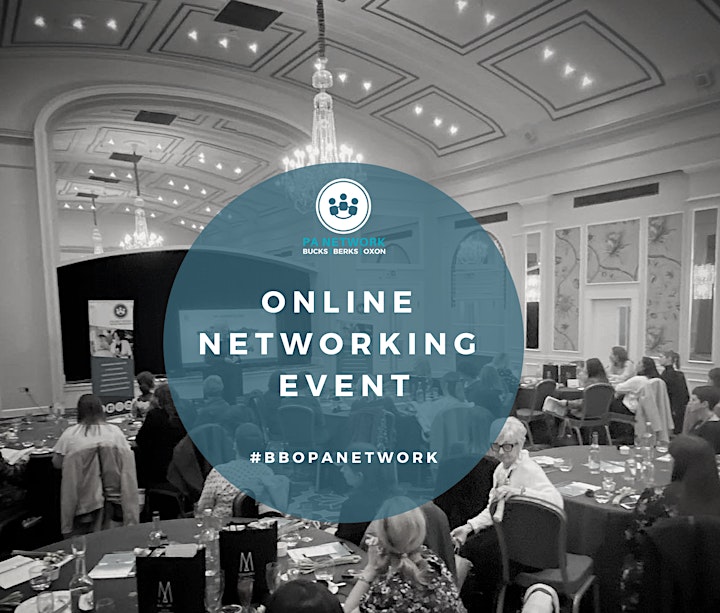 ABOUT THE NETWORK:
Bucks, Berks and Oxon PA Network (BBO PA Network) is an active professional networking group for Personal Assistants, Executive Assistants, Virtual Assistants, Administrators and Office Managers who work or live in or around the Bucks, Berks & Oxon area. We are not county specific, anyone is welcome to attend!
It doesn't matter where you are in your career journey, whether you are just starting out in the Business Support industry or are very experienced – as long as you are in a support role you are more than welcome to join our membership and attend our events.
We are an all inclusive network, we empower each other, lift each other up and support each other!
Sarah Howson founded the network 7 years ago whilst off on maternity leave. A former Executive Assistant herself, she understands how important it is to build and have a network of likeminded Assistants you can turn to for support. Marianne Whitlock is very much a people person through and through and has a interesting sales, marketing and events background as well as a huge passion for fitness. Together, Sarah and Marianne run Strategic PA Recruitment alongside building the PA Network community. Championing the Business Support profession as well as enabling a platform to build an incredibly professional, warm and friendly network.