BBO PA NETWORK/STRATEGIC PA RECRUITMENT – CV Webinar – THURS 22nd OCT 12:30
22 October 2020 @ 12:30 pm

-

1:30 pm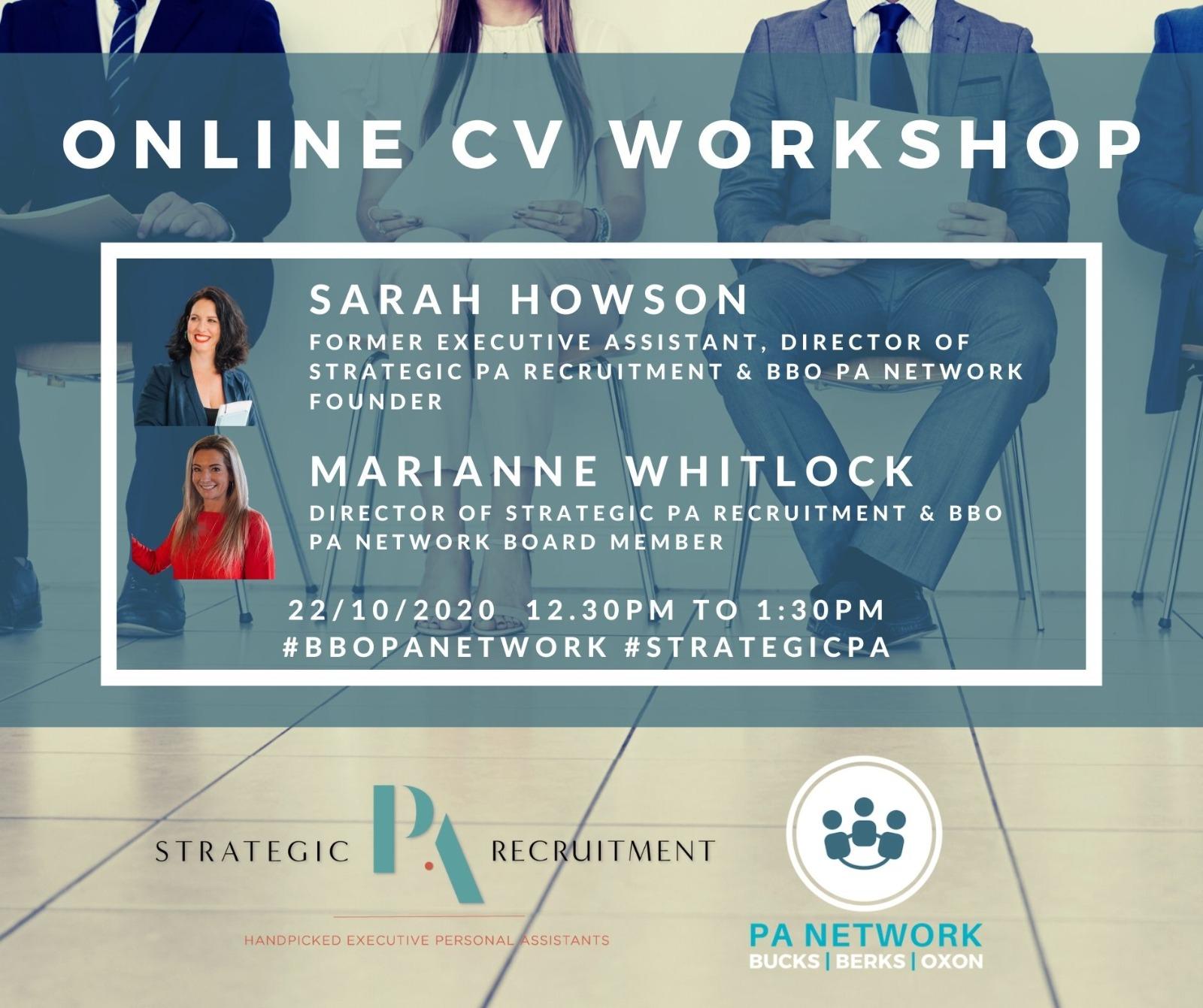 Join Sarah Howson and Marianne Whitlock for BBO PA Network & Strategic PA Recruitment's online CV workshop.
In association with BBO PA Network, Strategic PA Recruitment have been in touch with various business stakeholders to find out exactly WHAT makes an EXCEPTIONAL CV. In the current business landscape having a standout CV is paramount to securing an interview.
Hosted by Strategic PA Recruitment's Directors, Marianne Whitlock and Sarah Howson, you are invited to attend our 1 hour webinar on Thurs, 22nd Oct at 12:30pm. You will also receive our CV Guide & Checklist after the workshop.
Our Webinar is a unique opportunity to learn about what is expected from a CV in this challenging and competitive market, and aims to help you feel more confident preparing your CV for success.
Your CV is YOUR document road map and you must be able to own it. You can expect tips, advice and an authentic honest approach to how your CV should look.