BBO PA Network ONLINE – Kati Noakes – 50 Shades of Social Media – 04/11/20
4 November @ 7:30 pm

-

9:00 pm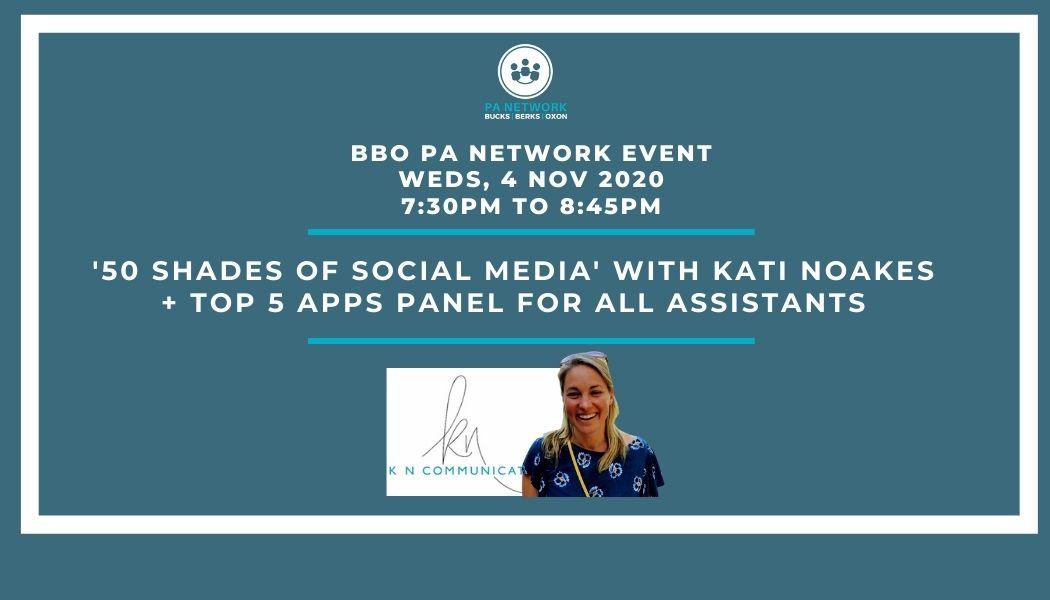 Join us for an informative event with Kati entitled 50 Shades of Social Media – How to Connect on Social Media & PR Explained + 5 Top Apps
You are cordially invited to attend the Bucks, Berks & Oxon (BBO) PA Network's event on Weds, 4th November at 7:30pm.
OUR KEYNOTE SPEAKER
ABOUT KATI NOAKEI: "I create and deliver powerful and effective communications across all media platforms. I founded KN Communications 2 years ago to offer social media marketing and training workshops for businesses and charities in both the UK and across the globe. Across my career history, I have developed a talent for demonstrating how the value of innovative ideas, enthusiasm, and persistence can make something out of nothing, in particular through leveraging the power of social media. At Saatchi & Saatchi I showed my ability to 'shoot for the moon' when I delivered a 2-hour documentary on the agency on BBC2, alongside an ability to develop strong relationships with key journalists (national, local, and industry). At the BBC, I worked more strategically, leading large-scale communications and marketing campaigns across teams, targeting key opinion formers and stakeholders and managing a large budget.
At heart, I am a high-energy, experienced marketer with an ability to build relationships with key stakeholders across a wide range of communication channels including digital.
I started KN Communications to help local businesses and charities create engaging marketing and communication campaigns across social media platforms as well as develop partnership and outreach programmes.
Clients include Concierge Property Maintenance, Excel Physiotherapy and Sports Injury Clinic, Playball UK and Bucks, US brand AnchorHog, and Go Ape. Charities include Chiltern American Women's Club, Seer Green CE School and Seer Green Preschool.
I can help with one-off projects, events or workshops through to fully integrated marketing and communication campaigns."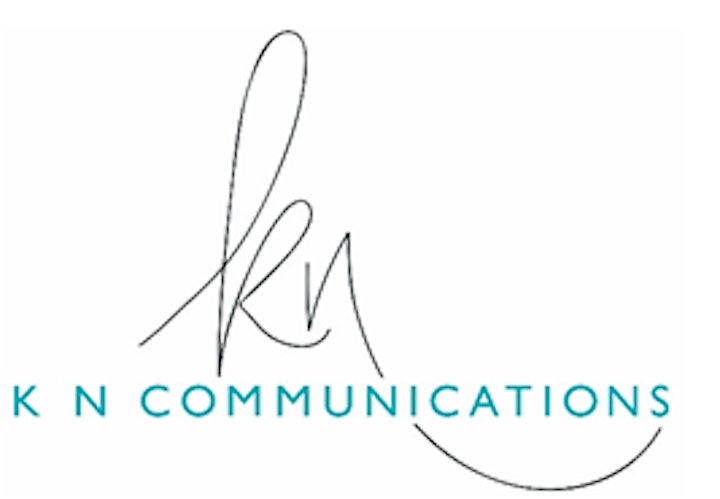 BBO PA NETWORK EVENING FORMAT
7:20pm – Get 'Online' – Log on and get settled ready for a 7:30pm start, make sure you have your drink of choice in your favourite mug/glass!
7:30pm – Welcome and Introduction by Sarah Howson, BBO PA Network Founder
7:45pm – Keynote Speaker – Kati Noakes – Social Media / PR Questions Answered
8:15pm – Interactive Member Panel – 5 Top Apps BBO PA Panel
8:45pm – Finish / 'After Show Catch Up' / Informal Networking – for those who would like to stay on and have a catch up!