BBO PA Network ONLINE – John Hotowka 'Achievement Thinking' – 03/12/20
3 December 2020 @ 7:30 pm

-

9:00 pm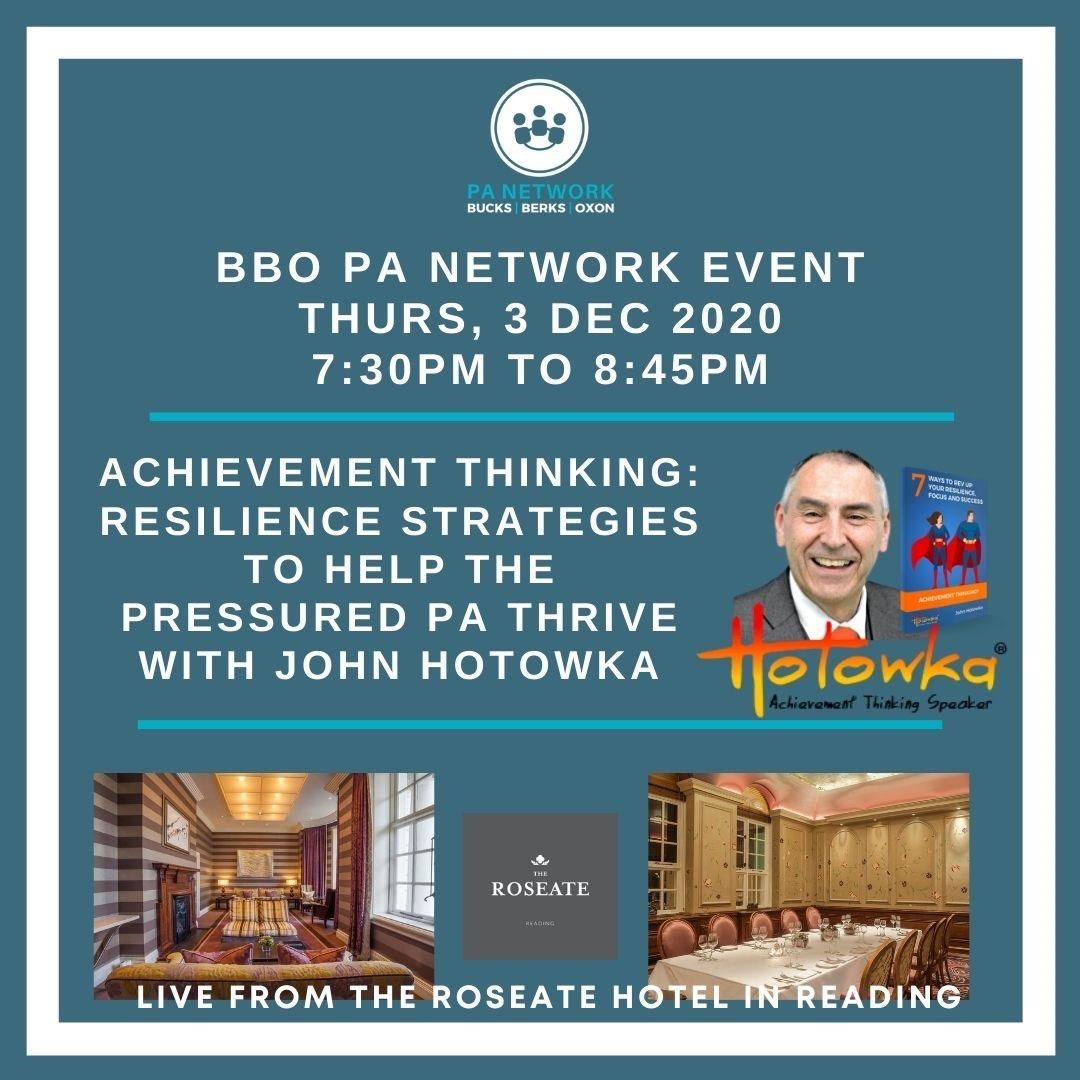 Join us for an informative event: 'Achievement Thinking: Resilience Strategies To Help The Pressured PA Survive'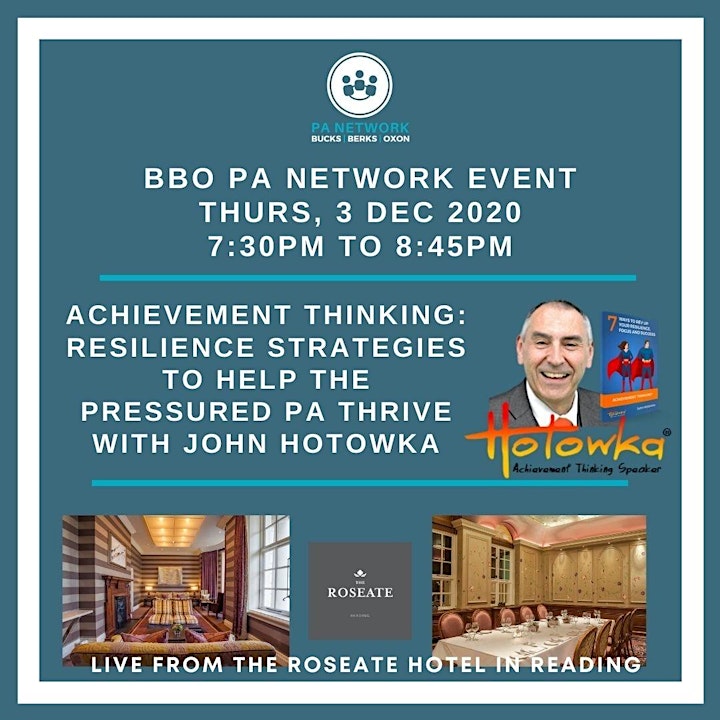 You are cordially invited to attend the Bucks, Berks & Oxon (BBO) PA Network's event on Thursday 3rd December at 7:30pm.
We are thrilled to announce Sarah & Marianne will be hosting the online event LIVE from The Roseate Hotel in Reading!
We will welcome our speaker for the evening:
John Hotowka with his keynote on Achievement Thinking: Resilience Strategies To Help The Pressured PA Survive'
Life and work can be an emotional roller coaster due to change and uncertainty. What lies ahead is a journey of even more change and uncertainty.
Never before has it been so important to have the right frame of mind and clarity of thinking to navigate the road ahead.
'Achievement Thinking' is a collection of simple tools to empower and help you find, keep and grow the strength to continuously flourish, build resilience and manage change.
In this session you'll learn about the emotional cycle of change we all go through. More importantly, you'll learn how to quicken the ride through the cycle to reach peace of mind and the calm needed to gain clarity and focus. You'll also be given insights, tips, techniques and tools to help build resilience and navigate change each and every time you experience change in the future.
OUR KEYNOTE SPEAKER
ABOUT JOHN HOTOWKA: John Hotowka is a business speaker, humorist and magician who has first-hand experience of the highs and lows associated with running a business. He started his solo career in 1989 and built a very successful business. In 2002 he suffered a crisis in confidence and nearly lost everything.
He studied high achievers, NLP, and read through a lorry-load of personal development material. He also gained extensive industry knowledge and insight working with numerous blue-chip organisations and small businesses.
After distilling his findings he developed his 'Achievement Thinking' methodology which he used to rebuild his life and career, piece by piece. He now teaches 'Achievement Thinking' to countless corporate and smaller business clients each year, equipping his audiences with the tools they need to overcome obstacles and achieve their goals.
His clients include Unilever, Virgin Holidays, Nestle and Lucozade Ribena Suntory to name but a few.
Some speakers are informative, some are entertaining and some are thought provoking… John is all three 😊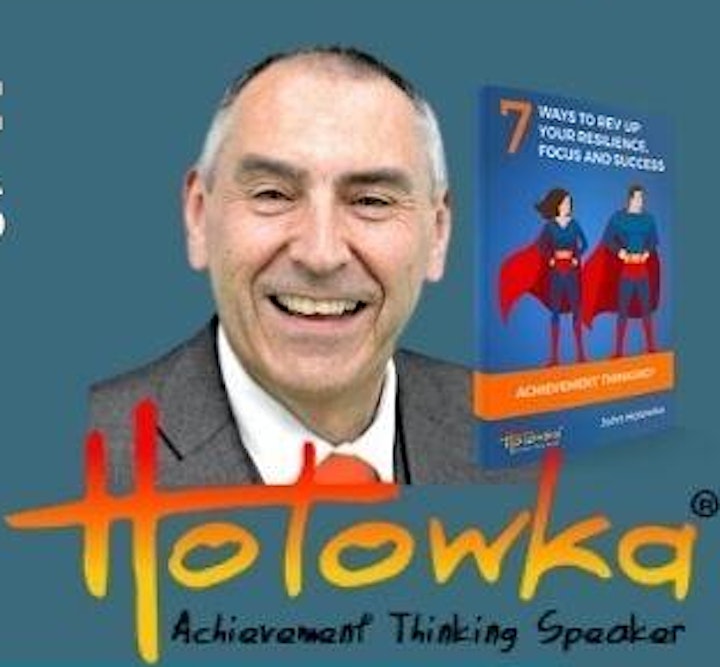 BBO PA NETWORK EVENING FORMAT
7:20pm – Get 'Online' – Log on and get settled ready for a 7:30pm start, make sure you have your drink of choice in your favourite mug/glass!
7:30pm – Welcome and Introduction by Sarah & Marianne, BBO PA Network
7:40pm – Introduction to Louis Shortt, The Roseate Hotel Reading
7:50pm – BBO CSR Member of the Month #BBOCSRChampion
8:00pm – Keynote Speaker – John Howtoka – 'Achievement Thinking: Resilience Strategies To Help The Pressured PA Survive'
8:45pm – Finish / 'After Show Catch Up' / Informal Networking – for those who would like to stay on and have a catch up!