BBO PA Network 2022 Awards – 20/10/22
20 October @ 6:00 pm

-

11:00 pm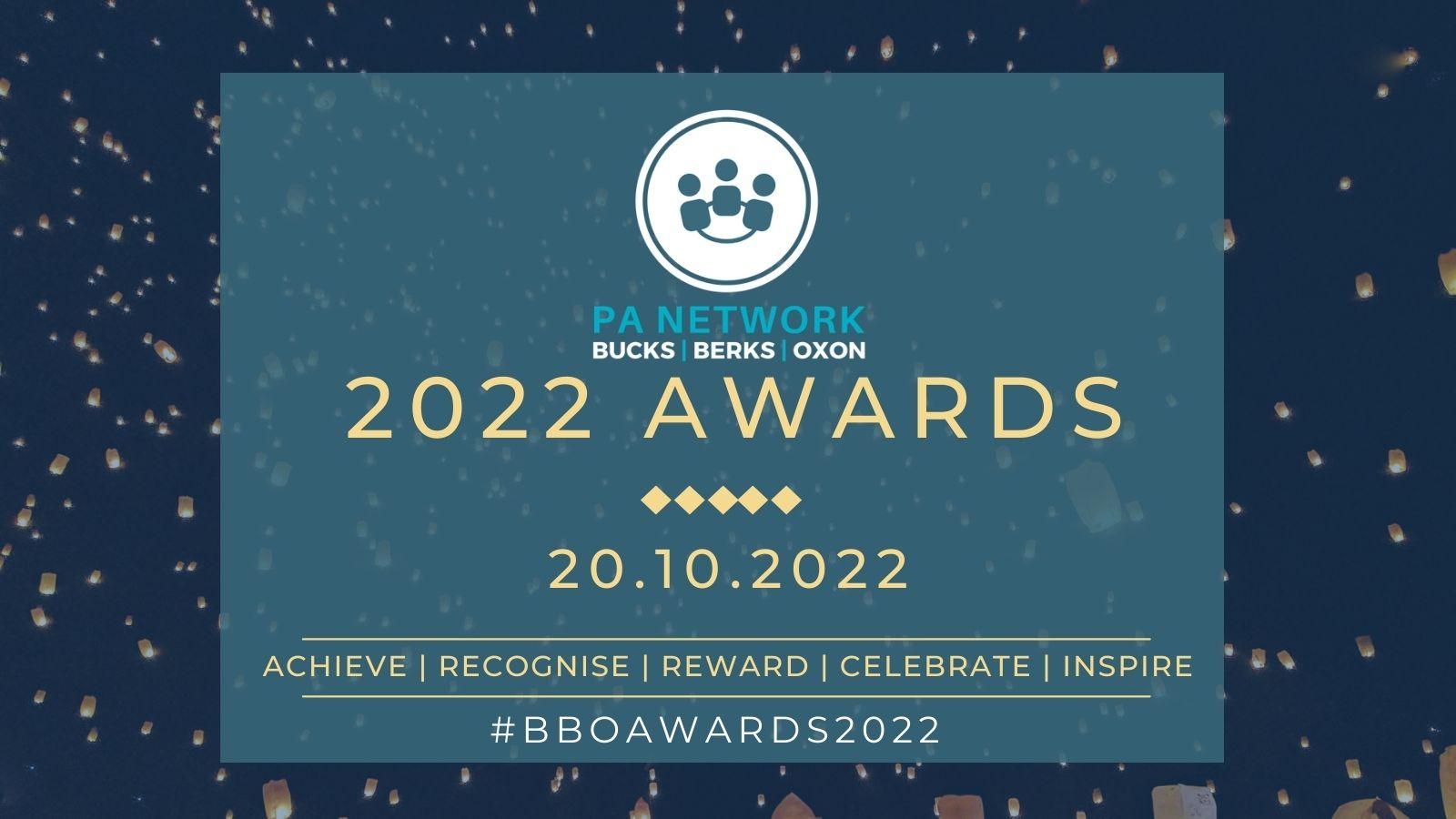 BBO PA NETWORK 2022 AWARDS – Join us for an evening of celebration, networking and learning!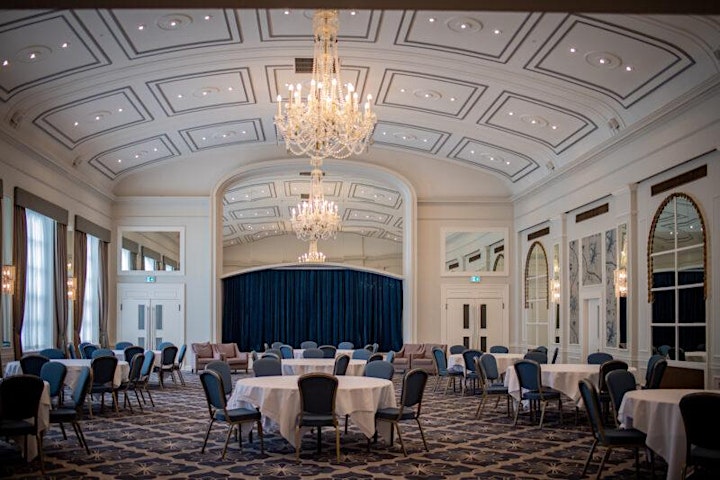 We are delighted to invite you to our BBO PA Network 2022 Black Tie Awards evening! It will be an evening of coming together, learning and celebrating achievements.
We are proud to be raising funds for three worthy charities Bounce Forward, Smart Works Reading and Isipho
THE THEME OF THE EVENING IS – STRONGER TOGETHER, THE POWER OF NETWORKING
After another challenging year, we are excited to bring an event to the region with a theme that will empower, uplift and provide an environment for Assistants to be inspired.
We will be joined by two phenomenal women on the evening who are huge supporters of the Network; Em Stroud and Lucy Brazier OBE
We will of course be recognising and celebrating our BBO Awards throughout the evening which gives everyone an opportunity applaud those Assistants nominated and together celebrate their success. It's all about supporting one another, empowering each other and learning from each other and our amazing speakers.
Lucy Brazier OBE – As CEO of Marcham Publishing, specialist publishers of Executive Support Magazine – a global training magazine dedicated to the professional development needs of senior and aspiring administrative professionals – Lucy Brazier OBE works with the best trainers of Executive Assistants from around the world to deliver the most up to date and current training in the market.
Her passion is for the Assistant role to be truly recognised as a career and not just a job. Her formidable training expertise and speaking style have given her opportunities to train, present and emcee events in over 50 countries at over 450 events including Chairing the 2015 World Administrator Summit in Papua New Guinea and co-facilitating the same event in Frankfurt in 2018 and online in 2020.
This has created much-needed discussions ranging from encouraging Executive Assistants to work towards becoming centres of excellence within their companies, to explaining why college students should see the Assistant role as a proper profession with a career path. The work being conducted worldwide on career paths, job titles & education for Assistants is one of her key drivers and she is working with some of the most recognisable companies on the planet to consult on restructuring and training their Business Support functions.
Lucy has a unique overview of the role and where it is heading. With access to the most forward-thinking, passionate and knowledgeable trainers and administrative business leaders in the world as well as personally meeting and speaking to literally thousands of Assistants for more than a decade, Lucy's knowledge of the market and what Assistants all over the world are facing on a day-to-day basis are second to none.
Lucy's awards include an OBE (Officer of the Order of the British Empire) awarded in the Queen's Birthday Honours List 2021 for services to office professionals. She has also received an Honorary Fellowship to the Institute of Administrative Management (2018), the YPA Special Award 'International Ambassador for the PA Profession' (2016) & 'PA Contributor of the Year Award' by Office* Show (2015)
The magazine has been a finalist in the PPA Business Magazine of the Year Award, the PPA Media Brand of the Year Award and the PA-Assist Members Awards.
Lucy has worked in publishing for over 30 years. She has previously worked as a Publishing Director for Wilmington PLC as well as for EMAP, The Times, The Independent, Centaur Communications and Glass's Guide.
Our MC – Em Stroud – A trained actor, performer and speaker, Em also studied the classical craft of clowning. She's adept at engaging, improvising and entertaining; whether to intimate groups in tiny venues or 1,000 seat auditorium audiences. Her one-woman show Me:Em had a sell-out preview run off the West End.
Em's experience spans 20 years. After co-founding and leading Abandon Theatre, a professional theatre company, Em went on to co-found a business that offered interactive stress management workshops, leadership programmes and coaching.
In 2020, she branched out on her own to deliver workplace talks, events and coaching to address staff happiness and wellbeing. Her clients include a roster of CEOs of SMEs and global businesses and firms in the 'big four'. Drawing on her experience with clowning, she employs pioneering techniques that force leaders to 'take fun seriously' at a time when, she believes, 'it's never been more important to find joy.'
She also offers 121 coaching on an invitation-only basis, supporting brave and curious business leaders and entrepreneurs to find, articulate and live their true self.
Em documents her own journey in her newly published book, Lessons from a Clown. The book offers five lessons for a roadmap towards a happier and better life that redefines the meaning of success. Em hopes that the book will inspire readers to "be themselves, have more courage and laugh everyday." Together with her 3 Co Founders she has launched a global movement: Laugh. Think. Play
Em is the only person to have delivered a TEDx talk dressed as a banana. She also hosts the Clowning Around podcast, a top 30 podcast in the UK.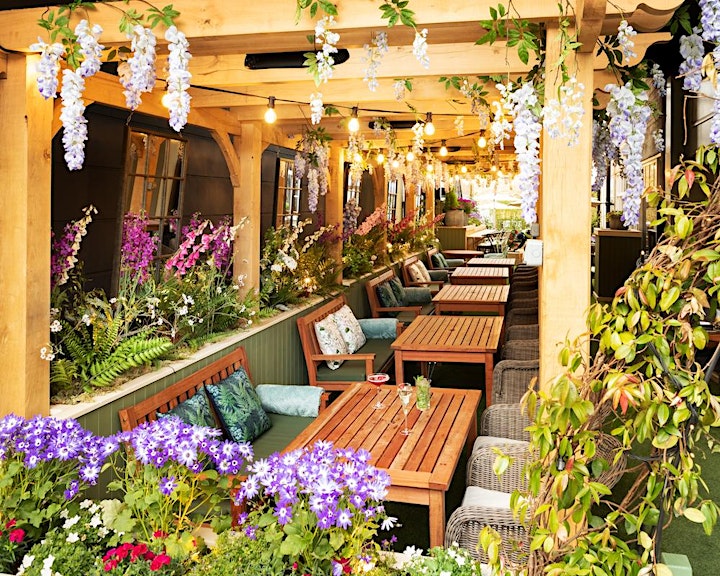 OUR VENUE:
The Castle Hotel Windsor is situated amongst some of the most historic examples of architecture in the United Kingdom. The hotel itself dates back to the 1600s and sits opposite the magnificent Windsor Guildhall, with royal attractions such as Windsor Castle and St. George's Chapel both within easy reach for guests who are eager to immerse themselves in all that Windsor has to offer.
We are thrilled to be working with the Castle Hotel who are hosting the event and have secured a preferential room rate at the hotel. If you would like to stay the evening we have a special rate of £129.00 including Bed & Breakfast per room per night, based on single occupancy (Inclusive of VAT). Please call the hotel directly on 01753 851 577 quoting BBOPA20102022. If a guest should wish to cancel his/her booking 30 days prior to arrival, full cancellation charges will apply.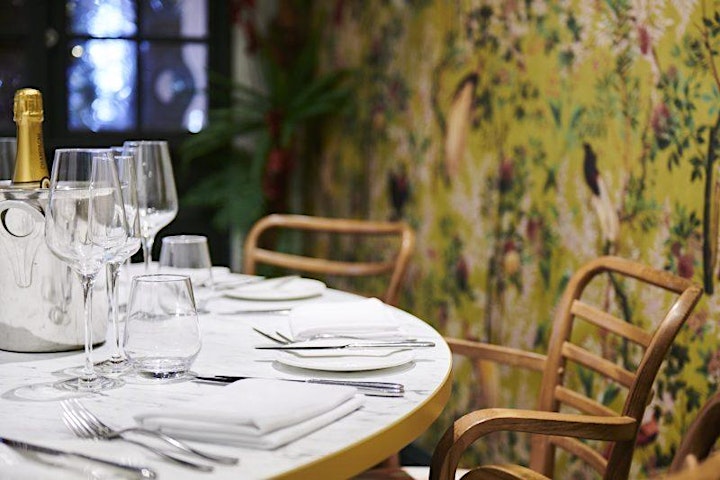 ORDER OF THE EVENING:
Arrivals & Networking from 6pm, we will seated at 6:30pm for the announcement of the BBO Awards. Carriages at 11:00pm.
OUR AWARDS:
▶ BBO PA Network Assistant of the Year ▶ BBO PA Network Networker of the Year ▶ BBO PA Network CSR Champion of the Year ▶ BBO PA Network Diversity & Inclusion Champion of the Year ▶ BBO PA Network Virtual Assistant of the Year ▶ BBO PA Network Virtual Assistant 'Associate' of the Year ▶ BBO PA Network Above & Beyond ▶ BBO PA Network PA Team of the Year ▶ BBO PA Network Assistant Star of the Future ▶ BBO PA Network Office/Facilities Manager of the Year ▶ BBO PA Network Leader/Executive of the Year ▶ BBO PA Network Resilience Award
To ensure you are on the mailing list for this event and all future BBO PA Network events, please sign up to our 'Future Events' mailing list by visiting www.bbopanetwork.co.uk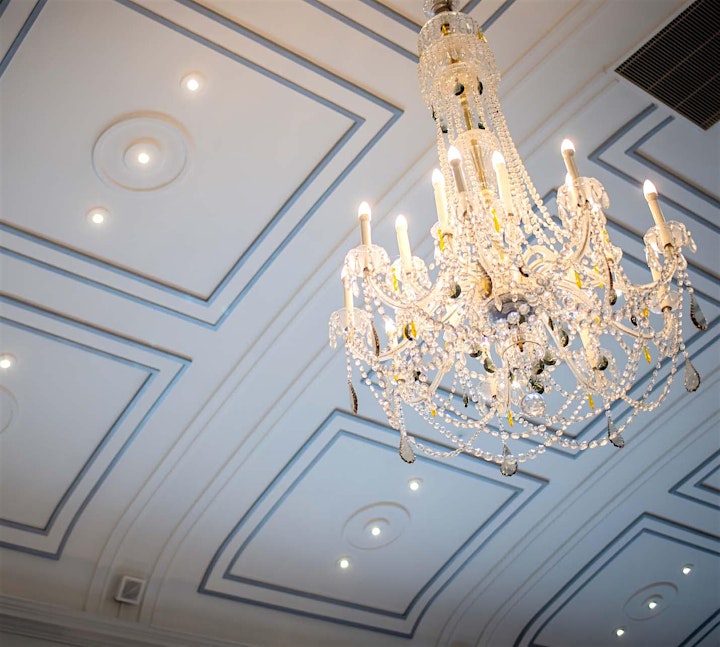 TICKETS
EARLYBIRD £65 AVAILABLE UNTIL 15TH AUGUST
£75 FROM 16TH AUGUST
Includes: Welcome Reception, 3 Course Meal, Awards, Disco Entertainment provided by The Estrellas – Ellevate Entertainment and a Goody bag