BBO PA Network 2021 L&D Event & Awards – 21/10/21 – Berystede Hotel, Ascot
21 October @ 6:00 pm

-

9:30 pm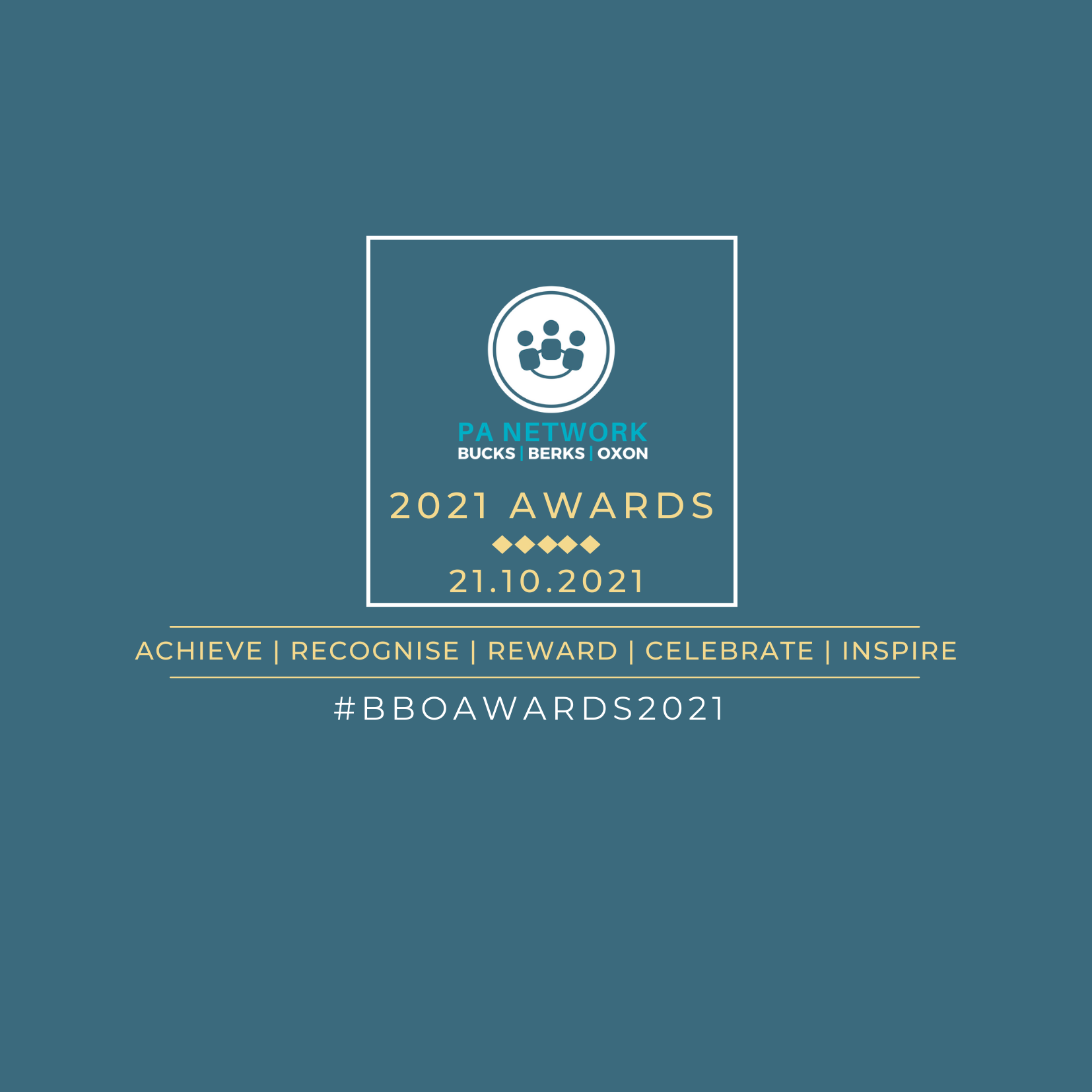 BBO PA NETWORK 2021 L&D EVENT & AWARDS – Join us for an evening of celebration, networking and learning!
We are delighted to invite you to our BBO PA Network 2021 L&D Event and Awards evening, a first for our network! It will be an evening of reconnecting after the last 18 month period.
THE THEME OF THE EVENING IS – ASSISTANTS RISE UP AWARDS 2021
After a turbulent time, we are excited to bring an event to the region with a theme that will empower, uplift and provide an environment for Assistants to be inspired.
The topics our speakers will be delivering for Assistants Rise Up Awards 2021 are as follows:
Doing Good, Is Good For Business – Being Engaged as an Employee! (Richard Collins & Sarah Burns MBE)
Confidence & Imposter Syndrome (Sarah Burns MBE & Toni Kent)
Negotiation (Gordon Hall)
We will of course be recognising and celebrating our BBO Awards throughout the evening which gives everyone an opportunity applaud those Assistants nominated and together celebrate their success. It's all about supporting one another, empowering each other and learning from each other and our amazing speakers.
OUR SPEAKERS:
We are thrilled to have join us and welcome the following speakers for the evening:
Sarah Burns MBE – Sarah is an inspirational leader and Chair of Smart Works Reading, a charity which provides high quality work appropriate outfits, styling advice and interview coaching.  As Sarah puts it, "we help women to feel confident, look fabulous, succeed at their job interview and move on with their life." With twenty years of experience in software training, coaching and leadership in the corporate world, Sarah's previous positions include Head of Training Services / Senior Manager at SAS, Northgate Arinso and Microsoft Business Solutions. www.reading.smartworks.org.uk
Toni Kent – Toni s a professional speaker, compere and stand up comedian who has the rare combination of 20+ years IT industry experience and the ability to entertain large audiences with honest, humorous insights into social mobility, life as a working parent and being a woman in IT. Clients include tech companies, investment banks and membership organisations. She is also the official event compere for Smart Works Reading – a charity that helps women return to the work place via free interview coaching and clothing. Alongside compering and stand up duties, Toni delivers workshops on how to embrace change even when it feels too risky and writes regular features for We Are The City and Women in Tech. www.tonikent.co.uk
Richard Collins – Richard is the Founder of CSR-A. Promoting brand reputation and Corporate Social Responsibility to build ethical and caring organisations. As an experienced brand strategist Richard has pursued a passion for helping companies in the public, private and third sector to promote their brand reputation and CSR activity. Richard founded Ecobrand in 2011 which specialises in brand reputation, which helps organisations promote their CSR and sustainability efforts as an integral part of their brand personality. To complement this he also runs the International CSR Excellence Awards. This eventually led to the development and launch of CSR-A in 2018, which provides the UK's only National CSR-Accreditation Scheme. Since then CSR-A has developed CSR Training and Workshops, Social Impact Reporting and a CSR programme for primary and secondary schools. He is president for the Thames Valley Chamber of Commerce 'Bucks' Council, a member of the Society of Leadership Fellows and a Trustee for the Heart of Bucks – Community Foundation for Buckinghamshire.
Gordon Hall – A career spent in senior board level roles in UK retail, and many years as a commercial negotiator with the worlds leading negotiation consultancy. He has advised and coached some of the worlds leading organisations and leaders with their negotiations. A trained coach, he now chairs Vistage peer advisory groups, helping CEO's and business leaders become great leaders.
OUR AWARDS:
▶ BBO PA Network Assistant of the Year▶ BBO PA Network Networker of the Year▶ BBO PA Network CSR Champion of the Year▶ BBO PA Network Diversity & Inclusion Champion of the Year ▶ BBO PA Network Virtual Assistant of the Year▶ BBO PA Network Virtual Assistant 'Associate' of the Year▶ BBO PA Network Above & Beyond▶ BBO PA Network Best Event of the Year▶ BBO PA Network Assistant Star of the Future▶ BBO PA Network Office Manager of the Year▶ BBO PA Network Leader/Executive of the Year▶ BBO PA Network Covid19 Resilience
ORDER OF THE EVENING:
Arrivals & Networking from 6pm, we will seated at 6:30pm for 3 L&D Power Sessions plus the announcement of the BBO Awards. Carriages at 9:30pm although there is always the opportunity to on for further networking.
OUR VENUE:
The Macdonald Berystede Hotel & Spa in Ascot. We are thrilled to be working with the Berystede Hotel who are hosting the event. If you would like to stay the evening we have a special rate of £145.00 including Bed & Breakfast and full use of spa facilities. Please call 01753 483 125 quoting BBO PA AWARDS.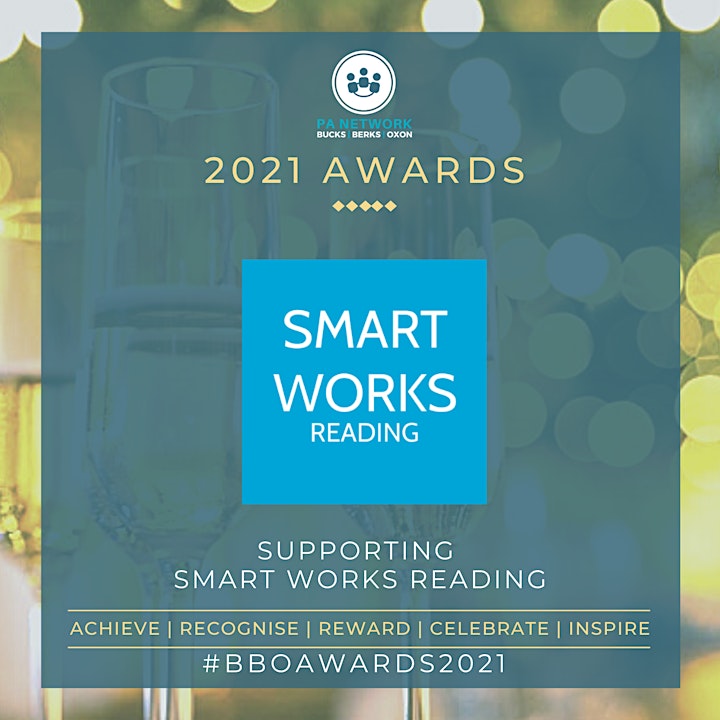 To ensure you are on the mailing list for this event and all future BBO PA Network events, please sign up to our 'Future Events' mailing list by visiting www.bbopanetwork.co.uk